Alhambra Certified Public Accountant
Seek the help of an expert Alhambra Certified Public Accountant
Alhambra Certified Public Accountant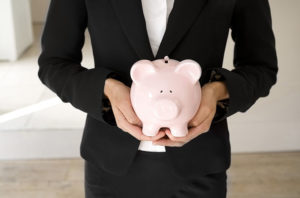 As a business owner, you would surely understand that receiving a notice from the Internal Revenue Service (IRS) for a potential violation is something you and other business owners try to avoid by all means possible. This is mainly because if you are found guilty as charged, the IRS hammer of justice can be a hefty blow to your business which can milk your establishment's revenue dry.
If you have a business in Alhambra, you owe it to yourself and your business to avoid the IRS hammer by hiring a proficient Certified Public Accountant Alhambra, CA to handle all your book issues so you can get back to the job of running your business and generating profit.
For the last 20 years, we at SmartCPA have dedicated our lives to helping small and mid-sized businesses in Alhambra, CA has their books in order. Our service at SmartCPA is personalized according to individual or business needs. We have a dedicated team of accounting & tax specialists ready to be assigned to each client so you can have that personalized service you seek. In addition to knowing the details of accounting and tax filing, our specialists genuinely get to know their clients' businesses as well as their changing financial requirement plans over time.
Unlike most accounting services companies, at SmartCPA our team comprises of certified public accountants who are well versed with financial planning, taxes, and audits so your business is safe from the claws of the IRS when they come charging.
With SmartCPA, a Certified Public Accountant in Alhambra, CA is just a call away. Take advantage of our free business consultation and get in touch with us today using the details below.
SmartCPA
5843 Pine Ave
Chino Hills, CA 91709