Top rated an experienced Alhambra Tax Consultant
Alhambra Tax Consultant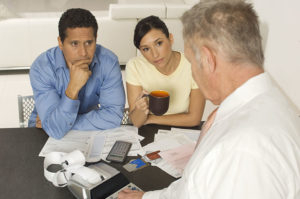 It's certain that you must pay your taxes whether as an individual or a business with lots of assets. Although for most people, tax issues are confusing and tiring and so instead of trying to have it done by their selves, they prefer to outsource it to professionals. As a taxpayer, it's advisable to work with tax consultant if you have complex personal finances or a large number of assets. These tax consultants can help protect your interest by fighting to reduce your tax liabilities. One of the top places to get a professional tax consultant in Alhambra, CA is at SmartCPA.
Having been in the tax and accounting business for years, the professional tax consultants at SmartCPA understands all the various tax laws. We can assist clients to cut down on their tax liabilities and avoid possible problems with the IRS. This we do by leveraging our experience and knowledge in this field to protect the interests of our clients.
At SmartCPA certified accounting firm, clients are assured of 100% satisfaction as we put in our best to offer clients the best service. Our team which comprises or attorneys, certified payroll experts and certified public accountants understands all the clauses and rules concerning taxes and strive to make sure that you are compliant with your tax obligations. Hiring one of our tax consultants in Alhambra means you get an expert to:
conduct all the necessary research about tax laws
come up with strategies to minimize your tax liability
help with estate planning
breakdown and explain tax issues
prepare your tax returns
ensure you're compliant with your tax obligations
To experience our exceptional service at SmartCPA, contact us for a free consultation today.
833-394-5758
SmartCPA.net
5843 Pine Ave
Chino Hills, CA 91709