Alhambra Tax Services and Tax Planning
Get a Proficient Alhambra Tax Services and Tax Planning
Alhambra Tax Services and Tax Planning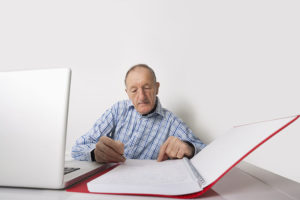 With the many concerns and developments that the changes in business and its allied factors bring, it is not a wonder that business owners and managers find it pretty tasking to handle the everyday matters of their enterprise and still keep up with the subtle changes in tax laws. This is why as a business owner you need a professional Tax Services Provider. It is a wise decision indeed for you to seek the expert counsel and services of a seasoned and experienced advisor on tax-related matters as this will help you and your establishment stay abreast with the latest developments in tax compliance laws, as well as get in on trusted tax strategies.
Our firm, SmartCPA, has valiantly thrived in the competitive financial market of the United States for over two decades. The secret to our consistent relevance is our competence and sincere devotion to the welfare of small and large businesses in Alhambra. Our Tax Services Providers are mandated to offer premium services by engaging an approach that is personal and custom made for your firm.
You will find our unrelenting devotion, proactive counsel and wealth of experience a great help as your company goes on to achieve greater milestones. Do note that we do not just offer accounting services, but in view of ensuring that your business thrives holistically, we provide counsel on business management, apprise you on the latest financial trends for businesses across the United States and advise you on the best tax decisions to make per time in order to keep up with the expectations of your stakeholders.
All you need to do is to reach out to us today (via the address listed below) and secure your finances. We would be honored to avail you with our trusted services.
Get a Tax Planning Professional Alhambra
It's an open secret that tax payment is sacrosanct in the United States. In Alhambra, CA, you need to have a fail-proof tax plan if your business is to withstand the intrigues of the IRS. Having professionals handle this part of your business is the only way to deal with the situation. SmartCPA is renowned to be a tax planning and accounting firm with seasoned experts in several business disciplines.
The combined years of experience of our employees spans several decades giving our clients the confidence they need to trust us regardless of what their situation might be. We don't just help you put the tax plan of your business in order; we carry out tax auditing and legal representation in cases where it needs to be resolved in a court or directly with representatives of the IRS.
There are other avenues we can help you such as our accounting services, strategic planning, the formation of a new business entity and much more. All these services are rendered by experts in their specific areas since our staff consists of different accountants, attorneys, business strategists, and several others. At SmartCPA, we build a bond with our clients to further foster the growth of their business by assigning their portfolios to veterans with an understanding of what works and what doesn't.
Having us run every business operation for your enterprise comes with a guarantee of total satisfaction. If you are looking at engaging the services of SmartCPA for the benefit of your business, our contact details are written below.
Alhambra Tax Services and Tax Planning
SmartCPA
5843 Pine Ave
Chino Hills, CA 91709