Anaheim Accounting and Bookkeeping Services
Find the best a skillful Anaheim Accounting and Bookkeeping Services
Anaheim Accounting and Bookkeeping Services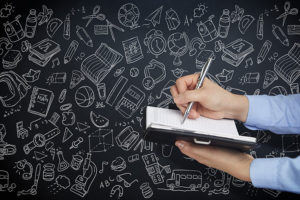 Small business accounting varies with each business; some businesses require heavy auditing to stay clear off the IRS radar whereas some just need help with preparing financial projections, statements and organizing their books. No matter your accounting needs, you should have a certified accounting professional assist you. Anaheim is bubbling with small businesses and the accounting service is a competitive market with a lot of providers, however, if you are looking to have exceptional accounting service in Anaheim, looks towards hiring us at SmartCPA certified accounting consult.
SmartCPA accounting firm is a trusted name in this competitive market with over 25 years of offering stellar accounting services to Anaheim residents and businesses. We take the responsibility of maintaining business books, so you can focus on more critical parts of running a business like making a profit and expanding your business. Our reputation earned for our decades of excellent service is our pride and we don't plan to lose it. At SmartCPA accounting consult, you can choose what kind of accounting service you'd love and how best you'd love us to serve you with our customizable package. All our accounting services come with monthly/quarterly or yearly reports.
With professionals who have gathered years of experience (over 50 years of combined experience) at your service, you can be sure that we would ethically tackle your accounting needs and ensure we make you have a hassle-free experience. Take advantage of our free consultation to get to know how we plan to help you achieve your accounting needs. Contact us today to get started.
Affordable Bookkeeping Services Anaheim, CA
It is recommendable to get proper guidance when organizing your company's bookkeeping. The importance of bookkeeping cannot be overemphasized. From reducing accumulated tax payments, to increase profit for your company, you need expert bookkeeping services to keep the smile and confidence on your face.
You should make accurate research in order to find a reputable firm where you would be offered expert bookkeeping services.  For impeccable financial accountability of your firm, visit us at SmartCPA.
We have what it takes to bring your firm closer to exploits.
Our services are prompt and of a high quality. We have some of the finest accounting software specialists in California and with several decades of experience.
We work in proximity with the laws of your city as well as help you with important accounting counsel that will be of great benefits to you in the future.
When you hire us, you do not pay for consultation except until we are done with your bookkeeping. That implies that all you need to do to get your accounts and paperwork well sorted and organized is to visit our office or put a call through o us via the phone number below.
You will not be shut out of the process. You will have access to your company's financial data at any time you want – we will make sure you do!
Waste no more time. Hire expert bookkeeping services Anaheim, CA today at SmartCPA.
SmartCPA
5843 Pine Ave
Chino Hills, CA 91709
833-394-5758