Anaheim Certified Public Accountant
Hire an Experienced Anaheim Certified Public Accountant
Anaheim Certified Public Accountant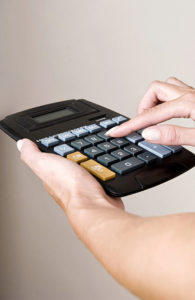 Your situation may cause your tax filing to become a hassle. If you're running your own business, there are quite a few possible tax write-offs you can benefit but only the expertise of a certified public accountant would be able to help you achieve them.
Also, if you're into other types of jobs in the 'gig economy' like running your own Amazon store, driving Uber, or even racing horses your 1099s might need the touch of a professional.
Getting a proficient Certified Public Accountant in Anaheim, CA who's well-versed in filing tax forms and running audits is one way to go about it. This is why you need to hire an accountant from a reputable firm like SmartCPA.
Why SmartCPA? We are a superior 5-star Accounting firm with a strong qualified and most importantly certified accounting team. When you work with our top-notch Certified Public Accountant in Anaheim, CA, you can rest assured knowing your audit are tactfully and ethically handled.
SmartCPA has for over 20 years helped individuals and businesses make the best financial decisions which have saved them thousands of dollars. Our Certified Public Accountants in Anaheim are your trustworthy business advisors, consultants, and decision-maker when it comes down to handling your accounting and tax.
We are all about helping you make the right business decisions which would both generate more revenue and also ensure you have your bookkeeping in order. From business consulting to formation and tax planning, you are sure to be adequately covered. Reach out to us at SmartCPA for a no-obligation consultation today.
SmartCPA
5843 Pine Ave
Chino Hills, CA 91709
833-394-5758