Anaheim Tax Services and Tax Planning
Hire a Proficient Anaheim Tax Services and Tax Planning
Anaheim Tax Services and Tax Planning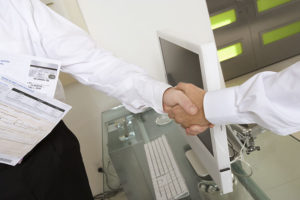 Did you recently receive cash or property as an inheritance in Anaheim? Then chances are you will definitely need a Tax Services Provider in Anaheim sooner than later. You see, when one inherits a substantial amount of money or property, a good percentage of this gift can be chopped off by weighty inheritance taxes that will arise before long. Having knowledge of the financial specifics, or better still, enlisting the services of a well-read Tax Services Provider will help you navigate through the various tests and hurdles that will come.
Here in Anaheim, your Tax Services Provider will see to it that you are advised rightly and guided in the management of your newly found resource. You will be exposed to profitable strategies for managing your taxes and aided in your tax compliance.
SmartCPA is an audacious financial powerhouse here in California made up of some of the nation's sharpest minds on subjects touching personal and corporate finance. We have rendered our professional services for two decades and counting, helping firms and families reap more meaning from life by managing their taxes and accounting. Beyond the undeniable value of our service, we take pride in the careful and personal nature of our approach. We do not make common our cases, rather, by designating a competent professional to you, we help address your concerns and needs speedily.
We know the importance of customer satisfaction, and we quite sincerely share in your desire to be financially in the right. By reaching out to us via the address below, you will be giving yourself a go at a great financial future.
Employ a Tax Planning Specialist Anaheim
Every aspect of a business counts. It's not just about sales. While it's the law to pay your tax, you need to have a plan to avoid any issues with the IRS. Putting together a tax plan isn't exactly everyone's forte; you need to have the skills needed to make it work. Finding a tax planning expert is not very easy as many lay claims to what they are not. SmartCPA offers some semblance of hope as we have the individuals with the right skill and training to help your business.
It's not every day you see a company with the zeal needed to assist small and midsized businesses to grow. At SmartCPA, our services are aimed at giving this class of enterprises the opportunity to challenge favorably in today's marketplace. Our wealth of experience makes the journey smoother – 50 years combined staff experience should count for something. We are passionate about our clients, and this is illuminated in the way we handle their account. Tax planning isn't the only thing SmartCPA is known for. Our accounting services paint the true picture of the financial status of your company; you can give your business a proper footing through the strategic planning we provide and ensure funds are judiciously used in the working of your business through the cash flow services we offer. Perhaps you are still considering what business to opt for; our new business entity formation could make the decision process a lot easier. Our personalized approach has endeared us to every client we have worked with in the past, and we are certain you will enjoy having us as your business partner. Get in touch with us today through the details below and benefit from our free consultation service.
SmartCPA
5843 Pine Ave
Chino Hills, CA 91709
833-394-5758