Azusa Certified Public Accountant
Get a proficient Azusa Certified Public Accountant
Azusa Certified Public Accountant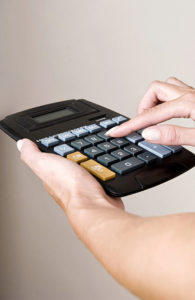 Getting out of debt can be extremely challenging be it a personal or business debt. But knowing how to manage it, negotiate appropriately with creditors, and prevent you from being bullied is precisely what an accountant is for. Let a Certified Public Account in Azusa, CA help you.
At SmartCPA, we take the time to understand you and your goals. Whether you're a business owner in Azusa, CA looking for a Certified Public Accountant that's more efficient in accounting, a homeowner seeking tax guidance, or an individual hoping to maximize your investments, we can help you find just the right solution. Stay with us as we have the right tools, know-how, and team to help you flourish.
With over 20 years of experience, our certified public accountants are well-versed with all the intricacies of accounting from planning to the updating of your bookkeeping records. Keeping tabs with the changing accounting and tax laws, we know what's still applicable today and can help you cut down your taxes.
With every interaction with our team at SmartCPA, our clients are left impressed with the impeccable service offered. Remember our team comprises of accountants who have been certified by American Institute of Certified Public Accountants and not just general accountants without any certification.
Through hard work, we have earned the respect of the business and financial communities in Azusa, CA. This respect brings to light our dedication, skills, commitment, and effective communication skills while handling your financial analysis.
As a full-service Certified Public Accountant in Azusa, CA we also offer specialized accounting and financial services for businesses in a diverse range of industries and to help entrepreneurs make good notes of their financial values. Don't miss our FREE business consultation; contact us today using the following details.
SmartCPA
5843 Pine Ave
Chino Hills, CA 91709