Get an Experienced Azusa Tax Consultant
Azusa Tax Consultant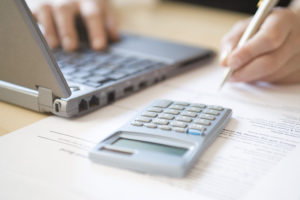 Tax is something you cannot avoid. As long as you work or have a business or properties (assets), you have to pay taxes. It is for the good of everyone. Most times, tax issues get complicated and confusing and people often opt for an experienced tax consultant to help use their experience and expertise to minimize your liabilities and for the safeguarding of your interests.
The laws surrounding taxes are frequently altered and you may be unaware of these rules and the myriad of changes and complexities. Hence the tax procedure may become too daunting for you. You may even make errors that will result in your overpaying or even underpaying your tax.
You may need to hire a responsible and reliable tax consultant if you want to properly compute and remit your tax.
In Azusa, CA, you can hire a tax consultant at SmartCPA.
We are a team of tax consultants who are aware of the dynamism of the tax laws. With our experience of more than three decades, we will help you achieve your aim of sorting every of your tax data to make your property free from IRS and drastically reduce your liabilities.
When you reach out to us, we will give you a free consultation. We will also let you have flexible appointments with us so you can reach us whenever you want and at your convenience.
Our consultants are relentless and dedicated and will give you personalized services according to your needs. Come over to SmartCPA to maximize your income and correct your tax errors.
Hire a reliable tax consultant Azusa, CA from our team with the following details:
833-394-5758
SmartCPA.net
5843 Pine Ave
Chino Hills, CA 91709