Azusa Tax Services and Tax Planning
Top rated Azusa Tax Services and Tax Planning
Azusa Tax Services and Tax Planning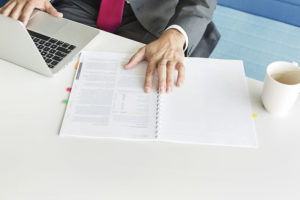 Specific tax codes are linked to properties that are rentals. These codes must be understood and complied with in order to avoid unnecessary costs and financial setbacks. There are also major benefits that owners of rental properties are entitled to, but the fact is, if you do not know of these provisions, you will never take advantage of them. To optimally manage your rental properties in Azusa, a Tax Services Provider is whom you'd need. A Tax Services Provider is an individual who is capable of not only managing your financial affairs but is also trained to optimize the value of your business and assets by managing adequately your taxes, thus protecting you from being in the wrong with the IRS.
In Azusa, California and in the United States, SmartCPA has for over two decades led a campaign of unrelenting professional services. SmartCPA is a team of distinguished professionals who are experts with experience. We practice a more effective and personal style of service that ensures you are educated about the financial need-to-knows as it relates to your property or business and goes on to keep you in the loop of our steps and actions. It gets even better; we give you more value by availing other services we know you need, such as educating you on the various clauses related to taxation and advising you on the best choices to make in order to manage your finances.
We are your sure bet for a stellar and professional service. Do you have inquiries you'd like to make? Feel free to call or reach us via the address listed below. We would be glad to be of service.
Get a Tax Planning Expert Azusa
Every entrepreneur wants to increase his income while shrinking his tax bill to a minimum. Yet not many succeed at the task since it takes effective tax planning to achieve such a feat. Within Azusa and environs, SmartCPA has proven to have what it takes to make this objective a reality. We are certain we could put your tax woes behind you. We are revered in the tax planning trade for various reasons including our highly skilled personnel, work-rate, and many others.
Experience is the best teacher, and our staffs have been thoroughly grounded on acceptable practices in the tax management sector. SmartCPA intends to help clients in Azusa increase their take-home through adequate planning and recommending effective tax saving strategies. And this isn't an annual tax management attempt as we ensure you see results on a monthly basis. SmartCPA isn't just about tax planning; we also undertake accounting services like bookkeeping, cash flow management, and payroll auditing. We guarantee the continuous growth of your business through our strategic planning services and quality control efforts. You don't have to go through the ordeal of a tax case alone since SmartCPA has the brightest attorneys to deliver the victory you desire.
Having been in existence for several years, SmartCPA has assisted enterprises of different forms to deal with the challenges they face in running their affairs. This is possible due to the professionals in our employ. SmartCPA is all about customer satisfaction, and we put in our best to ensure your demands are met.
SmartCPA
5843 Pine Ave
Chino Hills, CA 91709