Brea Accounting and Bookkeeping Services
Hire a professional Brea Accounting and Bookkeeping Services
Brea Accounting and Bookkeeping Services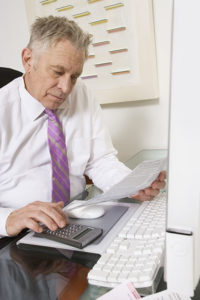 Every enterprise requires accounting services in different forms. Finding the right hands to handle your figures can be a hard nut to crack in a terrain filled with loud vessels. Opting for SmartCPA for all your accounting and tax planning needs is the right thing to do. It takes a true professional to cater for all your accounting demands, and this is what SmartCPA accounting firm is offering – an accounting help that allows you to breathe! We are not just another accounting firm in Brea with little substance; SmartCPA has the certifications and the figures to back up every claim.
Having decades of experience affirms just how efficiently we operate. Over the years, SmartCPA has built a team of professionals with a distinct specialty to improve on delivered results. With seasoned accountants, payroll experts and tax-related professionals, we have what it takes to get results. SmartCPA is the place to be for anyone seeking accounting services that are value-oriented. Our services will guarantee your enterprise runs within the dictates of the relevant laws. Your business plans can be adequately oiled by experts in our employ. Also, SmartCPA allows your business stand-up to the IRS without any hesitation. Our attorneys can take on any tax case and deliver positive results. Succession planning regarding your family business doesn't have to be complicated. With SmartCPA handling your interest in this area, you don't have to worry emotions getting in the way. Our obligation-free consultation makes it easy for you to decide your next move. Contact us using the details below:
Hire Expert Bookkeeping Services Brea, CA
It is an onerous task to start a business from scratch. However, it could be much more difficult to maintain the status of a large enterprise and continually keep it functioning in the black.
Many businesspersons are often involved in several other tasks to keep their business alive and might not have enough time and energy or even technical know-how to carry out bookkeeping of their business. That is why it is important to outsource the job to an expert.
Bookkeeping services experts can be hired in Brea, CA at SmartCPA.
At SmartCPA, we pay attention to our clients' business needs and offer bookkeeping services accordingly, that means the services you receive are customized for your business alone.
We have been in this practice for more than four decades and we pride in our experts, who are some of the finest in California.
We help free up time for you to focus on other aspects of growing your business. Our strategies are basically some of the newest techniques to make your records easily accessible and understandable.
Our services come with no upfront charges – so money shouldn't hinder you from getting quality services for your business. We also advise you accordingly so you do not make errors that are costly to the free functioning of your business or implicate you before IRS.
That business wouldn't wait forever. Reach out to SmartCPA and hire expert bookkeeping services Brea, CA today and secure the future of your business. The following contact details are our phone numbers and office address.
5843 Pine Ave
Chino Hills, CA 91709