Chino Hills Accounting and Bookkeeping Services
Seek the help of an expert Chino Hills Accounting and Bookkeeping Services
Chino Hills Accounting and Bookkeeping Services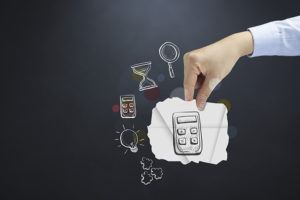 Bookkeeping is an integral part of any business. No enterprise can survive without settling its figures. This transcends operating within the ambits of the law. Quality accounting services can occlude financial loopholes and improve cash flow. You don't have to go on a search for a top shelf accounting firm; SmartCPA is exactly that. We can provide you with all the accounting help you need.
In Chino, SmartCPA accounting firm has a reputation for excellence. With in-house professionals looking to change the narrative of your business, SmartCPA has distinguished itself accordingly. Services like business planning, bookkeeping, tax audit representation and much more. Remaining in the good books of the government without shortchanging your business is very possible, and our experts will bring that to fruition. Also, regardless of the size of your workforce, SmartCPA can ensure everyone gets paid promptly eliminating the possibility of ghost workers through the intervention of our payroll specialists.
SmartCPA has been in the business of helping others succeed for more than a decade, and the outcome of our input has been overwhelmingly positive. No client has had to jump ship due to the quality of services rendered. And we have maintained that standard over the years while evolving into what we are today – the giant of Chino. We want to be that accounting firm every business owner talks to, and we have applied that outlook in ensuring our services remain relevant in our changing world.
Hire A Reliable Bookkeeping Services Expert Chino, CA
At SmartCPA, bookkeeping services for businesses (whether small or large) are what we are specialized in. With bookkeeping being quite important in the overall success in every business, it should be done perfectly well, and not by just anyone but an expert or a team of specially trained bookkeepers.  If you decide to handle your bookkeeping alone, you'd be losing out on time for other things, you are prone to errors as you may lack expert knowledge and you may end up spending more money in correcting them than you can actually bargain for.
Are you a businessperson in Chino, CA? Then hire a reliable bookkeeping expert at SmartCPA.
SmartCPA is a recommendable firm that provides accounting solutions to many businesses in the city. Our wealth of experience is what we employ in making sure your company's financial data are recorded and sorted. You also have the right to the data whenever you want.
Our free consultation makes it easy for you to have access to quality services with some topnotch guidance.
If you have a need of urgency, we can always meet you at designated venues. We can also give you the luxury of having flexible appointment hours with our experts.
Your business doesn't need to suffer. You have to outsource your company's bookkeeping to professionals to keep it running in the black. You need put a call through to us with this number; 833-394-5758.
If you prefer to come to our address, it is listed below.
SmartCPA
5843 Pine Ave
Chino Hills, CA 91709