Get a Proficient Chino Hills Tax Consultant
Chino Hills Tax Consultant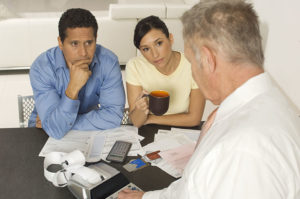 For the planning and compliance of your taxes, whether you are an individual or an organization, you need the services of a tax consultant. A tax consultant always ensures that he/she is aware of the current position of the tax laws and finds a way to help you as a taxpayer to make the best use of your short-term and long-term tax regulation. A good tax consultant ensures that he/she works closely with you to help in drastic reduction of your liabilities. To hire an expert tax consultant, you need to seek a renowned firm. Thinking of one? Consider SmartCPA.
We are a superior five-star tax consulting agency in California with some of the best consultants in the business. We have used our wealth of experience to help many individuals and organizations to reduce and optimize their liabilities.
We offer our clients a personal one-on-one attention and undivided focus. We also have important advice lined up for you that might be useful to you in the future.
In addition to our free consultation, we offer you flexible appointments and that means you can call us anytime you want and we will be there to answer your questions and give the right advice. We might even be available to visit our clients anywhere they deem necessary.
Your tax process can be daunting and you shouldn't attempt it alone. You may make errors that will make all your efforts useless. Let an expert help you.
Hire an expert tax consultant chino, CA, at SmartCPA. Our address and contact details are written below.
SmartCPA
5843 Pine Ave
Chino Hills, CA 91709