Chino Hills Tax Services and Tax Planning
Find the best a skillful Chino Hills Tax Services and Tax Planning
Chino Hills Tax Services and Tax Planning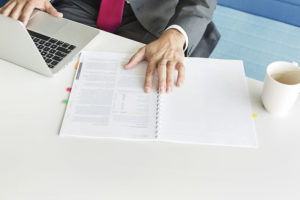 As a business owner, one thing you definitely want to do is to be in the good books of the IRS. You want to ensure that all debts are cleared and that your records are well put together always. For these services and more, you will need a competent and Tax Services Provider. A Tax Services Provider is one who has received the training required to audit and competently offer tax planning, tax compliance, and tax strategy services. We help you gather more value while obeying the codes of financial regulatory bodies like the IRS.
In order to get the premium service you need, do well to engage the services of a Tax Services Provider in Chino with a proven track record of excellence. One that has the experience enough to guarantee you a good service is whom you need and we can help.
SmartCPA is the name of our firm, a leading financial enterprise here in California. For a little over twenty years, we have anchored several businesses to great gains by means of our exceptional services. Our Tax Services Providers are the best around; they handle each client personally, availing them unstinting measures of their time, expert counsel and service.
We take pride in helping you navigate through the many possible pitfalls you could experience as a business owner. Our joy is making you a lot better than we met you and we have kept that up through the decades.
How about you come over to our office (address listed below) today? Come and speak live with a professional and get your taxes and other financial concerns sorted for good.
We are available! Talk soon.
Get a Tax Planning Specialist Chino
It takes more than just grit to run a business. You need to have the right team handling the different spheres of your enterprise. Tax planning is one area no business should take for granted. Without a well-organized tax plan, you might end up giving all your profit to the government. SmartCPA has seen it all as far tax planning execution within the entire state of California is concerned. We have the team you need to keep your tax bills at a minimum.
With more than 50 years of collective staff experience, SmartCPA isn't just another public accounting firm in Chino. Our diligent professionals are ready to get to work on planning the way forward for your business. Aside from handling your tax planning concerns, we offer other services like bookkeeping, strategic planning, business formation, accounting needs for your non-profit organization and much more. You can't go wrong with the input of SmartCPA. Also, we have the legal specialists capable of finding ways around your tax cases with the IRS for a favorable result. Don't have a business but you have some ideas for one? SmartCPA can help you bring it to fruition. You don't have to worry about what the meter reads as we care more about your startup that anything else. For SmartCPA, our greatest reward is putting smiles on the faces of our clients – no compromises. Want to get started on this important journey? Contact us today, and enjoy the free consultation we offer. Visit our address below for more information:
SmartCPA
5843 Pine Ave
Chino Hills, CA 91709