Hire a Professional City of Industry Accounting and Bookkeeping Services
City of Industry Accounting and Bookkeeping Services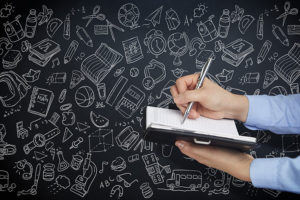 Businesses, regardless of their size, require an accounting expert to ensure the figures tally. It doesn't just end there. You have to stand up to the IRS or the tax court sometimes. While conglomerates and other big corporations can handle the heat with their big budget, small and medium-sized businesses are not so lucky. They don't have the financial capacity to ride the waves of tribulations without sinking. Things changed with the emergence of SmartCPA some years ago. We offer clients the opportunity to tie up loose ends as regards planning and accounting while on a tight budget.
Headquartered in California, SmartCPA accounting firm possesses the technocrats to turn around the fortunes of the businesses in the City of Industry. With a collective experience of over 5 decades, our employees have the necessary rudiments to deliver on promises made. SmartCPA is known for a wide array of services including bookkeeping, payroll services, strategic planning, and many others. We are not just about numbers but the growth of your business. We can help you face the IRS without breaking a sweat and challenge tax anomalies in a law court.
For SmartCPA, what is worth doing is worth doing well. And we bring that perception to every service we render. Businesses using our accounting services can attest to our dedication and professionalism. For us, a 100% customer satisfaction is vital, and we work that talk every time. If you need to put your books in order or your business needs a professional opinion about a particular segment, SmartCPA is at your service. All you need to do is get in touch with us and watch the magic happen. Our no-obligation consultation gives you the opportunity you have been waiting for and without paying a cent. What are you waiting for?
Hire an Experienced Bookkeeping Services Expert City of Industry, CA
Bookkeeping services help us to keep track of the financial records of our business. With the knowledge of the financial data, one would be able to understand the direction in which the business is heading at a glance. Besides that, proper bookkeeping keeps your business free of safe from frauds, brings in a higher profit and free up time for you to face other aspects of your business or organization. Neglecting your bookkeeping management will bring a long-term adverse effect on your business. If you let an expert do your bookkeeping for you, you can be sure you are on the right path to success. However, finding an experienced one can be 'not so easy.'
If you're in the City of Industry, CA, you can find an experienced bookkeeping services expert at SmartCPA.
SmartCPA is tested and trusted. It is a five-star accounting agency with specialized bookkeepers who have dedicated their careers o seeing every business blossom.
Having spent more than 20 years in this field, we have strategies to contain any strange complications that may arise from your company's records and we can set it straight. We use the resources available to us and with strict adherence to the laws of your city; offer you personalized services that will suit your kind of business.
To take advantage of our free consultation and relentless accounting prowess and avoid any last-minute rush, be sure to hire one of our experienced bookkeeping service experts City of Industry, CA at SmartCPA.