Top rated City of Industry Tax Consultant
City of Industry Tax Consultant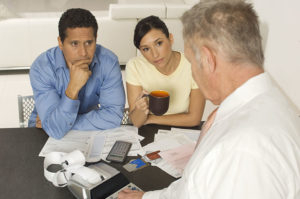 As your business expands and as you gather more assets, your tax returns are bound to change. Even if you don't acquire more, the tax laws are dynamic and often change from time to time. It will take an expert who is always updated with the changes in the tax laws to be able to file an error-free tax return. Besides that, the process of filing a tax return is quite scary and a 'no go' area for a novice. It, therefore, becomes paramount that you hire an expert tax consultant to help you with the process.
If you are in City of Industry, CA, there is no better place to hire an expert than SmartCPA.
SmartCPA is a consulting agency that has regularly eased the stress of residents and organizations by helping them sort their tax issues. We employ our wealth of experience (more than three decades) and mastery of the laws of the cities to ensure that our clients have a minimal tax liability.
With us, you cannot underpay or overpay your
tax. We offer the guidance you need on your tax planning or compliance we will give you and at no hidden charges at all.
We offer a no-cost case evaluation to all our clients and they also enjoy our flexible appointment hours.
When you hire us, we ensure that we give you a personal attention as well as customized services according to what your tax needs are.
To hire a dedicated tax consultant City of Industry, CA, use the following contact details.
833-394-5758
SmartCPA.net
5843 Pine Ave
Chino Hills, CA 91709