Find the best City of Industry Tax Services and Tax Planning
City of Industry Tax Services and Tax Planning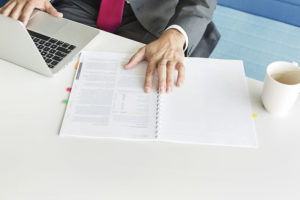 Are you a top earner? Do you earn $200,000 or more yearly? Then getting a Tax Services Provider in City of Industry is definitely a good idea. Records show that heavy earners and owners of multi-million dollar firms are more likely to be audited than who those who don't earn as much. You will definitely need someone that has a good grasp on all financial terms and more importantly, taxes, to be on your team. A professional will oversee your financial streams, analyze your standings and help remediate any offsets that may be flagged by auditors.
For such tasks, you naturally need a firm that has a proven track record of resounding success in the financial sphere. A firm that has handled both big and small companies, led them to safe havens where their business not only thrive but yield massively.
SmartCPA is that firm. We are a team of vast and competent accountants with a long trail of amazing testimonies from our clients. We have given ourselves over to being the financial saviors for many startups and a number of very notable companies. The secret to our success is simply our genuine interest in the welfare of our client's finances and our amazing work ethic. We have Tax Services Providers that are relentless and astute in their approach, you can always rely on us.
We would be honored to host you. To learn of your business and devise ways to optimize your financial streams, do visit us today to speak to a professional. Our address is listed below.
Engage the Services of a Tax Planning Professional City of Industry
Business owners and entrepreneurs depend on experts in different fields to use their acquired skills in sustaining the momentum of their enterprise. Tax planning is one of the more volatile areas where only trained professionals illustrate the concept of putting square pegs in square holes. Lots of companies in the City of Industry have understood this challenge, and they are always looking to have public accounting firms like SmartCPA manage that segment of their business. We have improved the pace of businesses that granted us the opportunity to take their enterprise to a higher level. And it's not rocket science how we have attained this feat considering the kind of professionals in our employ.
At SmartCPA, we know our stuff, and it's glaring in the financial affairs of our clients residing in the City of Industry, CA. The more than 50 years of combined experience of our staff points to our consistency in the business, and this will be applied in our handling of your business. In addition to our tax planning endeavors, SmartCPA provides other accounting services and business solutions which are quite effective at uplifting your enterprise. With our bookkeeping services, the figures will always add-up regardless of how complex the cash flow of your business is. You need the right team to stay ahead of the competition, and SmartCPA offers you just that. We have business strategists who are always on their toes to ensure your business is one step ahead. If you want to get started immediately on propelling your business, contact us now and enjoy our free consultation.
Our address and phone numbers are listed below.
SmartCPA
5843 Pine Ave
Chino Hills, CA 91709