City of Orange Accounting and Bookkeeping Services
Hire an experienced City of Orange Accounting and Bookkeeping Services
City of Orange Accounting and Bookkeeping Services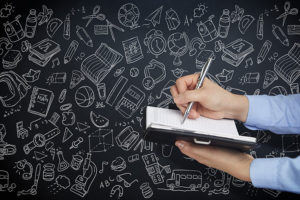 Having competent hands to work with is essential in running a business. It's not just about financial might. Big establishments have made this count in staying relevant in today's world. Accounting services are one of the gray areas which require some erudite professionals at the helm. SmartCPA through our highly skilled staff offers small and medium-sized businesses the opportunity to catch-up and compete favorably.
Hiring SmartCPA gives you the will to remain focused on what's important – perpetuating your business. We provide services such as bookkeeping, strategic planning, tax representation, and a host of others. Our employees are not only maestros with figures; they are business-oriented individuals with adequate knowledge on the ways around challenges which small and medium businesses face on a regular basis. We have attorneys with the right acumen to institute proceedings against agencies like the IRS when tax matters are brought to the law court.
SmartCPA accounting firm is a certified establishment built on principles. We know what's important and go after such with vigor. The professionals in our employ have a combined experience equaling decades portraying how we value quality service. In the City of Orange, we have helped clients with their bookkeeping demands, succession arrangement, tax challenges, strategic planning needs, and several others. SmartCPA is a household name in the business world. Requesting our services gives your business an edge over rival firms. If you have your doubts, you can take advantage of our free consultation session without any obligation to pay. Interested? Visit us using the details below:
Get a Reliable Bookkeeping Services Expert City Of Orange, CA
The Internal Revenue Service (IRS) expects that your business accounting is properly organized so that all your transactions can be tracked. In a state like California, especially in the city of orange, the laws are strict and must be adhered to otherwise the state government will come clamping down on your business.
While the proper organization of your business book accounting or bookkeeping means you're in the government's good books, it can also mean more profit, time-saving and a better understanding of the direction your organization is heading. A bookkeeping expert can ensure all these.
Now the big question comes; "where can I get a reliable bookkeeping services expert City of Orange, CA?
There are a number of accounting agencies here in California but in the city of orange, the agency you can trust is SmartCPA.
We are a top accounting agency in the city of orange and California as a whole. Our topnotch services have carved us a niche in the accounting industry. We have a team of some of the finest bookkeeping experts who have all it takes to provide your business with all its paperwork organization to keep it functioning in the black.
Our techniques are crafted to suit any kind of business – which means we give you personalized services for your particular business type and size. We help you avoid heavy taxes by keeping you updated with the tax laws within the jurisdiction of your city's governing principles. We also make sure that you can get access to your company's financial data at any point in time.
Don't wait a moment longer! Get a reliable bookkeeping services expert at SmartCPA. The following are our address and phone numbers.
SmartCPA
5843 Pine Ave
Chino Hills, CA 91709
833-394-5758