City of Orange Certified Public Accountant
Find the most reliable City of Orange Certified Public Accountant
City of Orange Certified Public Accountant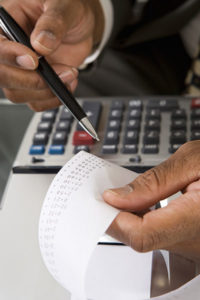 Even though you might have an idea what a debit and a credit is in accounting terms, you would be completing hopeless & lost if you had to implement this "little" knowledge in your business. What your business need is someone who's skilled in using and manipulating data within the confines of the current accounting world to put your business on the path to success.
An experienced Certified Public Accountant knows the most modern accounting suites inside out. At SmartCPA, we provide individuals and businesses in the City of Orange, CA with accounting, tax, and advisory services that are customized to meet their unique business and personal financial goals.
When you work with our experienced team, you can expect the highest level of service, as well as mutual trust and respect. Our knowledgeable professional Certified Public Accountants in the City of Orange will listen to you, gather facts, analyze your current situation, and prepare accurate financial reports and tax returns. Doing these will grant us permission to recommend solutions to meet and surpass your financial expectations.
We'll also teach you how to maximize your wealth and gain the confidence needed to make educated decisions about your business and personal financial futures. SmartCPA accounting firm is firm with a difference. Our firm's full-service City of Orange, CA office serve individuals, nonprofit and government organizations, and businesses in various industries including manufacturing, distribution, construction, real estate, financial services, healthcare, and dealerships. Take advantage of our FREE consultation today and proceed to have our team become your team.
SmartCPA
5843 Pine Ave
Chino Hills, CA 91709
833-394-5758