City of Orange Tax Services and Tax Planning
Get a competent City of Orange Tax Services and Tax Planning
City of Orange Tax Services and Tax Planning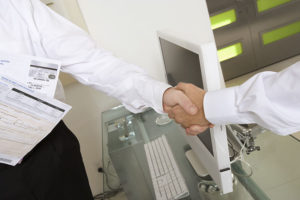 Debts can be really burdensome, especially if you're in a place where your financial standings are sketchy and unclear. Getting out of debts can be extremely challenging – but it doesn't have to be that way if you know what you are doing. For most persons, their approach (which is, in fact, the recommended approach) is to reach out to a competent Tax Services Provider who will take charge of all their financial papers and taxes. Their Tax Services Provider is tasked with the goal of helping them manage their taxes by providing trusted tax strategies, helping their compliance and being in charge of everything tax-related, from planning to executing.
For your business in City of Orange to thrive safely, a Tax Services Provider is whom you need. One that will constantly review your firm and go on to help you clear taxes promptly and in without stress.
SmartCPA is a renowned and well respected financial firm here in California with over two decades of relentless service delivered. We have maintained our stellar performance by crafting out strategies and work methods that are to each client, unique. Our offerings of audits and our counsel provided are trusted because our team of Tax Services Providers is the best at what they do.
One good fact about SmartCPA is that we are genuinely interested in the welfare of your business and we are committed to delivering premium services that will clear every financial fog your business might be going through.
Hire an Efficient Tax Planning Professional City of Orange
While it's imperative every business pays tax, you shouldn't hand over your entire revenue to the government. Small businesses are the most vulnerable as they have to operate on a budget by giving up the input of several professional services. Tax planning is one of the forgone alternatives for many of these businesses, and the effect is usually massive in the long-run. SmartCPA has the interest of small and medium-sized businesses at heart, and we prove this through our cost-effective services.
At SmartCPA, we are dedicated to giving our clients maximum value which has informed our engagement of highly skilled professionals in their different fields. While we have the right personnel for your tax planning needs, we offer other services which are essential towards the growth of your business. If your enterprise is going through tough times, our strategic planning experts can come up with new ideas aimed at taking it out of the woods. Perhaps, your tax planning attempts didn't do enough to keep the IRS off your back; SmartCPA has exceptional tax attorneys who can plead your case before a competent court. Also, we have efficient payroll specialists to ensure sanity in the payment of your employees. We don't just make promises, we deliver. If your business has been going through some hard times, our services will bring efficiency to the table while improving the performance of the enterprise. Our clients understand the quality of the services we provide which always boosts the profitability of their business. Interested in taking your business to another level? Avail yourself of the free consultation we offer by reaching out to us through the contact address below.
Give us a call today or kindly visit our address listed below to speak to a professional today. The honor would be ours.
SmartCPA
5843 Pine Ave
Chino Hills, CA 91709
833-394-5758