Claremont Accounting and Bookkeeping Services
Get a Reliable Claremont Accounting and Bookkeeping Services
Claremont Accounting and Bookkeeping Services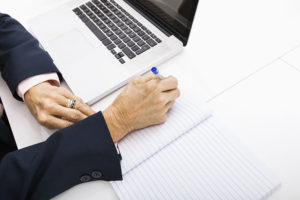 Running a business is no mean feat. You have to surpass a lot of challenges on your way to making progress and profit. Balancing your books, strategically planning the best way towards attaining your set goals and perhaps, putting up a good fight against wrong tax charges are some of the many issues you have to face. Doing this alone is not wise. You need specialists who would see the business from a neutral lens. This is what the trained professionals at SmartCPA accounting firm are known for.
In Claremont, the need for quality accounting services has placed SmartCPA on the world map. More clients are reaching out to us for assistance. With our level of experience and the skilled professionals in our employ, we can help your business move to the next level. The services of SmartCPA aren't just constrained to bookkeeping. We can take your business plans from the drawing board to the brinks of reality. And that's not all; your succession plans for your family business can be adequately taken care of. At SmartCPA, we are determined to ensure your business stands the test of time in your absence. A mail from the IRS doesn't always have to be bad news. With our professional help, you don't have to worry about tax issues. And when there's an error somewhere, we have legal experts who can rise up to the challenge.
If your business is in need of any of our services, just get in touch with us. Our free consultation provides you with the perfect opportunity to assess our capability without any financial obligation on your part.
Hire Topnotch Bookkeeping Services Claremont, CA
The earlier you discover the need for proper bookkeeping in your business or organization, the better for everyone. Bookkeeping isn't something to be postponed for another day because the effect might be drastic.
However, as important as it is to your business, bookkeeping can be a very tedious and tiresome procedure and the best thing you can do is to outsource it to experts.
In Claremont, CA, you are guaranteed of topnotch bookkeeping services when you come to our company at SmartCPA.
SmartCPA is one accounting firm where you can find some of the best bookkeeping experts in California. Your business bookkeeping isn't really like that of other businesses and hence the reason why we offer personalized solutions to suit each business needs.
Our charges are quite affordable and with a zero upfront cost, that means we are only paid after we have set your records straight. Note that you can get access to your financial records at any time you want.
Sometimes, the dynamic state laws or city laws can affect the kind of records that a particular business has. We are aware of the dynamism of these laws and we have mastered them and provide lasting solutions to your business records accordingly.
Hiring us means having a dedicated expert handle your bookkeeping with 100% attention and being with you at any point you require.
We can help your business reach its zenith if only you will do the shrewd thing of reaching out to us today. So to hire topnotch bookkeeping services Claremont, CA, you just need to call these numbers or come to our office address.
SmartCPA
5843 Pine Ave
Chino Hills, CA 91709