Claremont Certified Public Accountant
Find the top rated Claremont Certified Public Accountant
Claremont Certified Public Accountant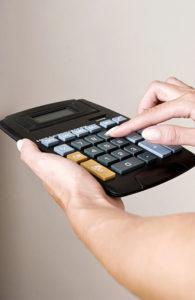 For most people, especially business owners, keeping track of the changing tax laws can be difficult at best. If you aren't always paying attention, you could miss something important, and that can resolve in you losing your business revenue or worst, going out of business.
Are you an individual or business owner in Claremont, CA? Are you seeking help on how to keep track with the ever-changing tax laws? What you need is to hire a Certified Public Accountant who is current with what's new, and abreast with what has been amended. This certified accountant can help you get the latest tax benefits.
Accounting services no longer require in-house staff and all the accompanying overhead expenses and hassles that's why when you join our firm, everyone in our organization becomes part of your team but technically not an in-house staff.
When it comes to the prices for our services, we provide the most reasonably priced accounting and tax services in Claremont, CA. We don't compromise on service quality as our services have been highly rated for years.
In this highly competitive accounting business industry, SmartCPA continues to stand tall because of our dedicated-client service model which sees all our clients aptly covered. More so, SmartCPA takes on a lot of other business related services such as tax planning, business consulting, business entity formation etc which many other accounting services companies overlook.
With SmartCPA, a Certified Public Accountant in Claremont, CA is just a call away. Take advantage of our free business consultation and get in touch with us today using the details below.
SmartCPA
5843 Pine Ave
Chino Hills, CA 91709