Claremont Tax Services and Tax Planning
Find the best a competent Claremont Tax Services and Tax Planning
Claremont Tax Services and Tax Planning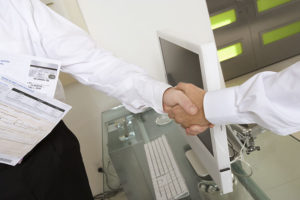 Starting a business is an exciting adventure. Isn't it a thrill to know that the many formidable firms in the United States and across the world all began from an idea, however small it was? As an entrepreneur and a business owner, it's advisable that you do ensure that while you are plotting the execution of your dream, you involve a Tax Services Provider. For while you have probably documented all that your business will be about, you must call in a professional to help you prepare and fill the relevant tax forms. This will keep you off the radar of the IRS and of course, set you on a bright and positive note as you begin.
In Claremont, Tax Services Providers come a dime a dozen, but very few actually have what it takes to guide a startup efficiently beyond just filling out forms. Our firm SmartCPA has been in the scenes for over two decades, doing justice to the finances of small and large business across California. We offer services that are far-reaching and more rewarding. By carefully evaluating your business, we provide you with meaningful guidance that will stay useful through the years, we also serve as your consultants – leading you by the hand away from the many pitfalls new startups are known to fall into.
Seeing that our pride is in your success, we spare no resource in giving you the best service. This is how we have stayed ahead all these years, by going the extra mile for the benefit our clients.
A wise business owner will task trusted hands with the future of their precious vision. Come around today and speak with a professional. Let's set the tone for the future.
Get a Tax Planning Expert Claremont, CA
Surviving in today's marketplace takes more than just business acumen. Every shrewd entrepreneur understands the importance of a collective effort in moving the business forward. Having experts provide certain services is inevitable if the growth of the business is to be ensured. Tax planning is one area where the effect of this category of people is most desired. At SmartCPA, we have seasoned professionals with the right attitude looking to put in the work for the success of your establishment.
Businesses within Claremont can attest to the positive impact of our services and the ways we go about getting results. SmartCPA tries to be different by putting our client first. Every business owner on encountering our diligent team is endeared by the level of dedication to the progress of their enterprise, and this is done without prejudice to specific clients. While assisting you with a tax plan is essential, SmartCPA offers other services which can take your business to greater heights. We can help you maintain a tight ship within your business through efficient accounting services which are second to none. There's the profitability of your enterprise to also think about, and SmartCPA will bring its business planning and strategic capability to yield the desired fruits. If you're in the wilderness regarding your proposed business ideas, we can lead you to the promised land of business opportunities through our business entity formation team endowed with the skill required to put the pieces of the puzzle of your ideas together. For more information, talk to us through the contact details below:
SmartCPA
5843 Pine Ave
Chino Hills, CA 91709