Corona Accounting and Bookkeeping Services
Find the best a skillful Corona Accounting and Bookkeeping Services
Corona Accounting and Bookkeeping Services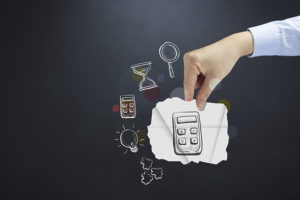 Are you struggling with the stress of effectively running your business to make a profit and maintaining your books? Do you have specific accounting needs you would like a certified professional to help you handle? If you are in Corona and need professional accounting services, SmartCPA accounting firm is your go-to office. SmartCPA is distinct from the several other accounting professionals offering this service in that we are experienced and have the certification and knowledge to take on any accounting tasks. Our accounting experts are proficient in this field with years of experience at your disposal.
For over 25 years, SmartCPA certified accounting company is the preferred choice of Corona residents for good reasons. No matter your reason for engaging the service of one of our experts, you are sure to be satisfied with the quality of service. At SmartCPA, our staff team includes legal luminaries, certified public accountants, and certified payroll specialists, so you can be sure that your best interest is well protected. Our accounting services can be tailored according to your specific needs and we offer all the important services like bookkeeping, auditing, financial planning, and forecast. All our clients at SmartCPA accounting consult receive several necessary documents after every cycle. Documents like bank reconciliation, income statement, balance sheet and of course our experts offer you unlimited consultation. If you want to experience our 'small business, big service' slogan in action, take advantage of our free consultation and have one of our experts answer whatever question you might have regarding our service.
Hire A Reliable Bookkeeping Services Expert Corona, CA
For all most people know, bookkeeping is just keeping track of a company's financial transactions; receivables and payables and nothing more. But there is more to bookkeeping than meets the eye. Except for startup businesses who want to save money and expand, bookkeeping is done by experts only. Any attempt to do your bookkeeping by yourself in a medium to a large organization will end in more misery.
For a proper bookkeeping, you have to hire a reliable bookkeeping services expert. In Corona, CA, you can find one in SmartCPA.
SmartCPA is a five-star accounting firm in California with loads of experience in the practice of bookkeeping and business financial management. Our experts are highly trained in the practice and have several decades of experience to their name. We offer businesses and business owners the very best services that money can afford. We study your business trends, have an understanding of it and then give you personalized services that suit both you and your business. We believe that every business can be a great success if all the mechanisms are put in place and one of the most important aspects is your financial management.
Clients often want to take advantage of our free consultation and business advice. Yes, we offer sound business advice at no hidden charges simultaneously.
When we are done, we ensure that your company's financial data are presented in such a way that you can see if you're making profit or loss at a glance and hence be able to make important decisions concerning your services.
Hire a reliable bookkeeping service expert corona, CA, by contacting SmartCPA with the following details.
SmartCPA
5843 Pine Ave
Chino Hills, CA 91709
833-394-5758