Corona Certified Public Accountant
Find the best a skillful Corona Certified Public Accountant
Corona Certified Public Accountant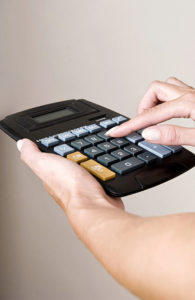 For most people, especially business owners, keeping track of the changing tax laws can be difficult at best. If you aren't always paying attention, you could miss something important, and that can resolve in you losing your business revenue or worst, going out of business.
You're an individual or business owner in Corona, CA seeking for help on how to keep track with the ever-changing tax laws? A Certified Public Accountant knows what's new, what has been amended and can help you get the latest tax benefits.
Contact us at SmartCPA when you need to hire the services of a Certified Public Accountant in Corona, CA to be sure that you or your business does not operate on outdated tax law. At SmartCPA, we have a collective team experience of over 20 years of track keeping for Corona tax laws.
Our skilled and experienced Certified Public Accountant in Corona, CA understands all the effects of not working in line with the IRS laws and that's why we take it upon ourselves as a top priority to continually update you or your business with any slight changes and also, advice you on how to adjust your books in order to keep your income running smoothly.
We understand that information can be a dangerous tool when it's in the wrong hands, that's why we at SmartCPA has taken strict measures to ensure that our client's accounting information is tightly secured in our online security network. Why not take advantage of our FREE evaluation and call us today to request a professional Certified Public Accountant in Corona.
SmartCPA
5843 Pine Ave
Chino Hills, CA 91709
833-394-5758