Corona Tax Services and Tax Planning
Find the best a skillful Corona Tax Services and Tax Planning
Corona Tax Services and Tax Planning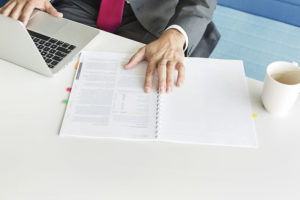 Wise business owners ensure that they settle any issues they have with the IRS promptly, as failure to do so could mar the life of their firm. In addressing any debts or tax payment complications, you need to contact a Tax Services Provider to help you sort things out. A Tax Services Provider is one who has the professional training and the experience to analyze and maximize the financial potential of a firm or individual. Getting yourself a Tax Services Provider here in Corona will avail you with the insight and guidance you need for your taxes. Your Tax Services Provider will stand for you and help rectify all that needs attention in the shortest time possible.
SmartCPA is a powerful financial firm made up of world-class Tax Services Providers in the United States. We have garnered through the two decades of our existence, useful experiences and splendid reviews that tell of our competence. Our services are tailored to suit the financial condition specific to each client and our approach is personal.
With our services, you can rest assured that your business will experience an undeniable upturn. At SmartCPA, we commit a single accounting and tax specialist to each client and their case. That specialist goes on to provide not just accounting services, but also offers other services like tax planning, business consulting and business entity information.
Come today and allow a professional review your financial documents. It would be a delight to learn about your business. Our address is listed below.
Get a Tax Planning Professional Corona
The thrills of owning a business might be intoxicating initially, but it nosedives when you understand the demands of running an enterprise. You have to think about several things at the same time. This explains why many business owners appear to delegate certain tasks to professionals to handle. Tax planning is one of the more notorious tasks in running a business. This particular segment requires individuals with the right skills if the tax plan is to have the desired effect.
SmartCPA is a public accounting firm that has trained professionals in its employ and with an understanding of the best ways to propel your business through the stormy waters of today's marketplace. The services we offer at SmartCPA are geared at helping our clients ease off from the stress of running a business. The combined experience of our staff says a lot about our reputation in the industry.
Though renowned for effective tax plans, our business plans are also quite impressive. Our strategic planning team can reshuffle the anomalies in your business and put it on the right path. If you have a non-profit organization, we can handle the details of its tax exempts and communicate effectively with the IRS to forestall going against the law. Even when your enterprise has cases to answer, our seasoned attorney will put the matter to bed as quickly as possible. SmartCPA thrives on offering small and medium-sized businesses the opportunity to compete with bigger organizations through a one-specialist-per-client approach. It's your chance to take your business to the next level by participating in our free consultation session. Just contact us through the details below:
SmartCPA
5843 Pine Ave
Chino Hills, CA 91709
833-394-5758