Covina Certified Public Accountant
Top Rated Covina Certified Public Accountant
Covina Certified Public Accountant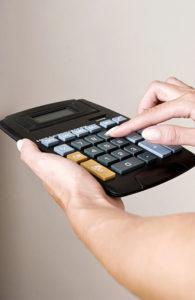 Running a small business with hopes of expanding and becoming nationally or globally recognized doesn't come easy. You'll need to be hyperactive and good with numbers. However, seeing that the daily running of the business could eat deep into the time for a thorough bookkeeping, hiring an experienced accountant should be your next line of action.
You don't want just any accountant but a certified public accountant that is able to run your audits efficiently, handles bookkeeping, financial planning, and audits. This accountant would also be responsible for auditing accounting for overspending, misinformation, errors, and fraud, so you won't have to encounter any problems with the IRS.
Finding a reliable and cost-effective certified public accountant in Covina, CA, has never been an issue as SmartCPA accounting firm, has top certified public accountants ready to delve into your books and update it so your business is clean of issues which may require a comprehensive audit by the IRS and it's in top shape to get you the best tax rates.
Hiring a certified public accountant in Covina at SmartCPA relieve you of many duties like stressing to create and analyze business budgets, and a thorough audit and bookkeeping. Our experienced hand will not only advise you on tax ramifications but also act as a consultant when topics like asset protection, benefits and compensation arise.
Why delay your opportunity to work with the best accounting brains in the state? Contact us today using our details below to get started or take advantage of our free consultation to get free accounting advice.
SmartCPA
5843 Pine Ave
Chino Hills, CA 91709