Find the best a skillful Covina Tax Consultant
Covina Tax Consultant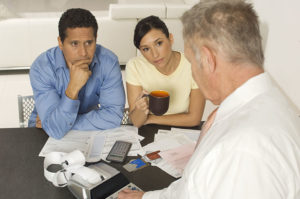 If you already have assets or a small business, probably a large organization, your tax must have become more complex. You may need to hire expert advice from a tax consultant to help you meander through the tax planning process as well as compliance. The problem is that finding a reliable tax consultant might not be as easy as you think. Tax consultants have different areas of specialization, however, the right consultant for you is the one that pays attention to and understands what your business is all about as well as its needs.
If you have tax complications in Covina, CA, you should hire a dedicated tax consultant at SmartCPA.
One of the most important things about SmartCPA is that we have several decades of experience working for both small and large organizations and adjusting their taxes for optimization and reducing their liabilities.
We have some of the best tax consultants in California and Covina precisely. When you hire us, you will receive personal one-on-one attention from one of our specialized consultants. The services we give are personalized just for your business needs.
Consulting us is free and we only charge you after we must have finished filing your tax returns. You can also fix appointments with us when it suits you because we GIVE our clients flexible appointment hours.
We have positioned ourselves to understand the dynamism of the tax laws in Covina and will help you make smarter decisions concerning your tax returns and refunds.
To hire a dedicated tax consultant Covina, CA, you should contact SmartCPA with the following details.
833-394-5758
SmartCPA.net
5843 Pine Ave
Chino Hills, CA 91709