Diamond Bar Accounting and Bookkeeping Services
Seek the help of an experienced Diamond Bar Accounting and Bookkeeping Services
Diamond Bar Accounting and Bookkeeping Services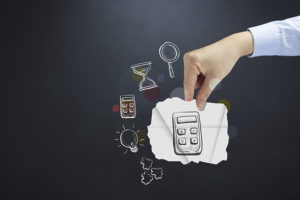 The business world might be compared to a jungle but it is sophistication and not strength that counts. Many business owners have failed to observe the actual cornerstone of the survival of their business – an enterprising workforce. You can't do everything on your own. A business is similar to a team sport where everyone joins hands to win at something. Services like bookkeeping, strategic planning, tax reporting, and many others might not be your forte and even if it is, you need individuals who are specialists at each of these fields to ensure you're making the right decisions. Mistakes could spell doom for a business since you don't get a second chance at redeeming a soiled image regardless of how proficient your PR team might be.
SmartCPA has excelled at putting the spotlight on small and medium-sized businesses by remaining behind the curtains and effortlessly running the show. The business community in Diamond Bar can attest to this claim. With our help, your bookkeeping needs are well taken care of. Every figure is adequately represented. While our top-rated accounting services are heavily sought after, we can manage other spheres of your business. From quality control to tax representation and auditing, your business interests are our priority. SmartCPA believes in the future of small and medium-sized businesses which shows in the amount of attention and dedication we bring to the table every time. The success of your business isn't just about the ideas but its actualization, and we can help you on both fronts. Maximize the opportunity we provide you through the free consultation and make a decision which could bring positive change to your business.
Hire a Competent Bookkeeping Services Expert Diamond Bar, CA
A flourishing business has a lot that has been put in place right behind the scenes. One of the most complicated 'behind-the-scenes' actions that make or mars a business is bookkeeping. Every businessperson needs to be able to track his/her business payables and receivables and that means keeping track of invoices and receipts and every other financial transaction. Once you know the financial state your business is in, you can know if you're making profit or loss and what to do about it.
Don't attempt to do your company's bookkeeping all by yourself. If you're not a professional, you may make errors that will bring you ineffable headaches in the long run. Also because your bookkeeping isn't properly done, the IRS might develop an interest in your case and you know the rest. Always hire a bookkeeping expert or approach a trusted agency to handle your business accounting.
In the city of Diamond Bar, CA, you can hire a competent bookkeeping services expert at SmartCPA.
We guarantee you effective accounting solutions which are according to your business needs. We pride in our highly specialized and experienced bookkeepers whose wealth of experienced has been used to grow businesses in the city over the years.
It costs nothing to hire our services; however, you only have to pay when we have organized your financial records and set them straight. We make use of the latest software and the most advanced techniques in bringing your business into the black. We will help you fix your tax payable to the minimum thereby implying more profit to your business.
Wait no more! Hire a competent bookkeeping services expert Diamond Bar, CA at the following address or put a call through the phone number listed below.
Diamond Bar Accounting and Bookkeeping Services
Pay us a visit using our contact address below:
SmartCPA
5843 Pine Ave
Chino Hills, CA 91709