Seek the help of an Experienced Diamond Bar Tax Consultant
Diamond Bar Tax Consultant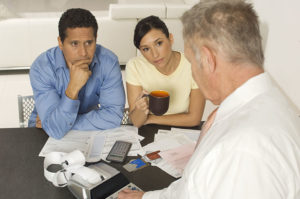 Hiring the services of a reliable tax consultant is about the best thing you can do for your small business. While the process of filing your income tax is very difficult and stressful, you can accomplish this easily by hiring expert tax consultants to offer helping hands. But how do you know which tax consultants will provide you with the best services?
First of all, you may have to know your tax consultant's capacity, if they have experience in working for large organizations or small businesses. A good tax consultant is supposed to be saddled with the responsibility of helping you reduce your liabilities due to tax.
At SmartCPA, we have experts who are specialized in tax laws and filing. We will give you the best tax advice and according to the needs of your business too.
We have a team of some of the best tax consultants in California who have dedicated their careers to specializing in the different or a particular aspect of tax solutions.
Our experience in this practice goes beyond here decades and we have positioned ourselves properly so that we can help you optimize your tax returns and make the best decisions on your tax refunds.
We have a free consultation for all our clients and only fix appointments when you deem fit and necessary. We will also keep you aware of the tax changes and laws so that you can make informed decisions about your business in the future.
To secure or hire the services of a reliable tax consultant Diamond Bar, CA, contact SmartCPA with the following details.
833-394-5758
SmartCPA.net
5843 Pine Ave
Chino Hills, CA 91709