Diamond Bar Tax Services and Tax Planning
Get a competent Diamond Bar Tax Services and Tax Planning
Diamond Bar Tax Services and Tax Planning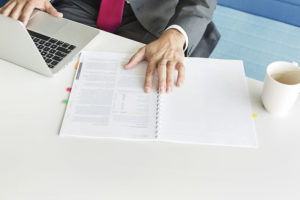 One thing you need to get straight to avoid having issues with the IRS is your tax filing. However, most people err in the way they go about their tax filing and preparation. For one, several people would rather do it themselves instead of hiring skilled accounting professionals to help get it done. This usually leads to a lot of problems in the future especially if you use online tax software and then your business gets audited by the IRS.
To successfully overcome this problem, you need to have a reliable tax preparer in your corner when the IRS comes knocking. If you are in Diamond Bar, CA, and would like to have your business tax information well drafted and prepared, it's time to hire skilled tax services professional with a valid PTIN (Preparer Tax ID Number) issued by the IRS.
SmartCPA is a top accounting and most importantly certified accounting firm with over 50 years of combined service. With a solid team of attorneys, certified payroll staffs and certified public accountants, we will thoroughly scrutinize your tax return so we can identify potential issues which might raise queries with the IRS.
You can take advantage of our free consultation and pick the brain of one of our superb tax services personnel in Diamond Bar. If you are okay with our services which we are sure you would, you can reach out to us and become not just our client but our business partner. You rest assured of relentless, and tireless effort put in place to ensure you are 100% satisfied with our services.
Get a Tax Planning Expert Diamond Bar
The 21st century is called the digital age for a reason. There have been significant changes to how businesses run their operations. More innovative techniques have become a part of many business processes. While it's great to get on board the gravy train, doing so with the right team is pivotal to the progress of your business. Aspects of your business like tax planning will need individuals with the right skill and temperament at the helm which makes SmartCPA worthy of your time. We are all about ensuring our client succeeds regardless of the business terrain.
Small businesses in Diamond Bar, CA, have come to depend on SmartCPA for all their business solutions, and we have never disappointed them. Tax, a major financial loophole in the business world, can be properly managed through our tax planning experts and tax auditors. We understand the essence of paying tax but not exceeding what's due the government is key. While we are quite proficient in tax planning, we offer other services which every business will find valuable. We are well-known in the accounting and business community. From business planning to helping startups put their ideas into perspective; SmartCPA provides credible business solutions which can turn around the fortunes of your enterprise. One reason why many small businesses always return to use our services is the level of consistency and dedication we bring along. Our proof of how highly we hold our clients is the personalized team assigning we practice, and this has improved our standing in the Diamond Bar business community. Get in touch today through our address below, and take advantage of the free consultation on offer at the moment
Diamond Bar Tax Services and Tax Planning
Get in SmartCPA today to learn more.
SmartCPA
5843 Pine Ave
Chino Hills, CA 91709