How Do I Identify A Certified Public Accountant in Fullerton?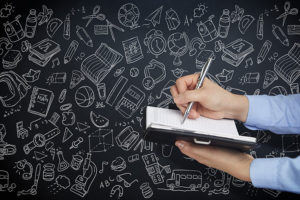 From historic times, Fullerton has always been a hub of businesses of all sizes. It is also prominent for being the birthplace of the guitar.
The urbanization of the city of Fullerton began after World War II, the city experienced so much economic boom due to the migration of US veterans to the California where they eventually bought and expanded on the housing, leading to continuous destruction of the old parks and farms to serve the growing housing needs.
By mid-20 th century, Fullerton had developed from a rural industrial town to a suburban city with huge houses and countless shopping malls.
As is always the case, finding a qualified professional service provider in every industry is quite an uphill task. It takes a lot of patience and errors to finally locate one with all the attributes you're looking for. In Fullerton, you can locate a dedicated and certified public accountant at SmartCPA.
The question is what is the difference between an assigned individual and a certified public accountant?
An assigned accountant just performs duties of account handling, tax preparation and filing. He basically does whatever an accountant can do. However, their techniques and knowledge and even work scope may be limited because of the lack of license.
A certified public accountant on the other hand is fully licensed by the state and to keep the license, they are made to undergo rigorous examinations annually to prove their knowledge of the changing business environment as well as the constantly changing tax laws of the city and state.
It means that to get more done, you may need to hire a certified public accountant instead of just a designated individual. A slight error might mean serious consequences for your business or account.
Contact SmartCPA today to get the problem of business accounting off your shoulders.