Accounting and Bookkeeping Services in Garden Grove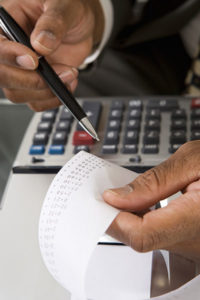 At just 34 miles southeast of L.A is this beautifully named city, Garden Grove. With a total land area of 17.98 sq.-miles, Garden Grove boasts of around 170,883 inhabitants which make it the 5th most populated city in Orange County.
Garden Grove was founded in 1897 and it wasn't until the boom after the world war that the area was incorporated as a city in 1956. Garden Grove is prominent for one of its largest festivals called the Strawberry Festival held annually on the weekend following Memorial Day.
The city is mostly inhabited by Whites and Asians making up 37% and 39% of the population respectively.
Despite being a relatively small city, Garden Grove folks engage in businesses that serve the population and probably those from other cities. These businesses all need proper accounting services to have the perfect tax representation and help the owners or investors make profits.
If you own a business in Garden Grove, excellent business accounting services can be acquired at SmartCPA. When you reach out to SmartCPA, your business becomes ours and we work tirelessly to make sure we deliver quality services and provide experienced business consultation nuggets whenever the need arises.
Our experience of more than 30 years means we have been in this business and have likely come across any kind of issues that your business may likely face. Not to mention the Certified Public Accountants at SmartCPA who are very warm and take on every task with a smile.
No matter the size of your business, there is always a need for proper accounting to minimize errors and losses.
Outsourcing this service is your best bet except you're an accountant yourself. Even if you are, there may not be time to manage your business and also take charge of the accounting and bookkeeping services.
Reach out to SmartCPA today for quality business accounting and bookkeeping services in Garden Grove.