What Firm Has the Best Certified Public Accountants in Garden Grove?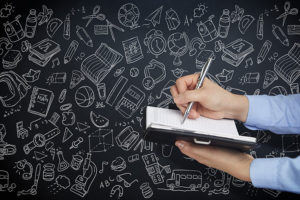 Until 1905 when the rural area of Garden Grove was blessed with railroads, it was a rural crossroads.
The city was founded in 1874 by Alonzo Cook and the 19 th century saw the area progress in agricultural products like strawberries, chili peppers, walnuts, and oranges – thanks to the connection created by the railroads.
After a series of tragic events especially the Long Beach earthquake in 1933, and World War 2, Garden Grove experienced an economic boom that led to its incorporation in 1956. The city was incorporated with just 40,000 inhabitants but the 2010 census estimates the current population to be 170,883.
In modern Garden Grove, finding reliable professional services is an uphill task as there are lazy firms who are just after your money. Careful research is important if you want to get value for your money. However, if what you're looking for is a certified public accountant, then SmartCPA is the firm you're searching for.
SmartCPA has a team of honest, hardworking, dedicated, motivated, and highly experienced certified public accountants whose only aim is to put smiles in the faces of the inhabitants of Garden Grove.
In the city alone, there are thousands of satisfied clients who have SmartCPA as their go-to agency when it's about business consultation or guidance.
Our firm has more than 25 years of experience in the bag and there is no type of accounting procedure that we have not comfortably used in the past. Plus, we constantly update our techniques and keep abreast with state and city laws for proper service delivery.
Our services include but are not limited to account management, tax advice, and filing, litigation service, financial and estate planning, and forensic accounting.
We also offer our clients a free business consultation service for informed decision-making. So, when you're asked what firm has the best certified public accountants in Garden Grove, always recommend SmartCPA.