Hacienda Heights Accounting and Bookkeeping Services
Get a competent Hacienda Heights Accounting and Bookkeeping Services
Hacienda Heights Accounting and Bookkeeping Services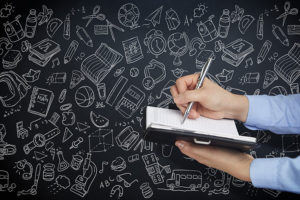 The importance of labor to the growth of any business cannot be overemphasized. This factor of production isn't limited to the unskilled category. A business with adequate skilled labor can experience a boost in profit. While technology is helping businesses reduce their unskilled labor demands, it's a different kettle of fish with the skilled segment. Accounting services, business, and strategic planning, quality control and several others can make or mar a business. This imprints the importance of having experts provide these services. SmartCPA is the hallmark of professionalism. We have the highly trained technocrats capable of changing the dynamics of your business. As an accounting enterprise, we deliver services which business owners will find valuable and affordable.
With decades of experience, SmartCPA isn't just in business to make up the numbers. We have helped small and medium-sized enterprises in Hacienda Heights move forward from a previously stagnant position. While we have a track record for excellent accounting services, we have the specialist for every task. If you need assistance with staying ahead of the competition, our expert in strategic planning can guide you on the best approach towards attaining the desired result. If there's an error with your tax report or the IRS are breathing down your neck, our attorneys and in-house experts can brainstorm a possible solution which could get your business off the hook. SmartCPA has a reputation for excellence, not half measures. Each time we render services to your business, the outcome will always leave you amazed. Our customer satisfaction matters to us. If you want a better understanding of how SmartCPA can help your business, get in touch with us now! Our free consultation is the chance of a lifetime to verify our claims.
Hire a Reliable Bookkeeping Services Expert Hacienda Heights, CA
Own a small or medium business? Is your organization suffering because of unorganized records? It really doesn't have to be so. While properly presented records show a serious organization, being able to track all transactions means being able to understand where your company stands and where it is heading.
Proper bookkeeping services is an all-important part of an organization (or business if you like) and getting an expert to provide the solutions is your best bet.
You may be wondering, "can I get a reliable bookkeeping services expert Hacienda Heights, CA?" well yes, you can.
SmartCPA is a trusted agency in California and Hacienda Heights where you can get some of the most reliable bookkeepers.
We have expert bookkeepers who have dedicated their careers towards helping businesses in the city to grow. Once you hire any of our experts, you enjoy first class bookkeeping services which will free up time for you to do other things you want to expand your business. We make use of the latest technologies in keeping track of all your transactions and also make your organized business finance data available to you whenever they are needed – and that involves saving copies of it with the data bank for retrieval in case you can't find yours.
We will help you minimize your tax payables and maximize your tax benefits as well as other business opportunities by giving you useful advice that will be in your benefit in the long-term.
'A stitch in time saves nine.' Do not wait any longer. Call us or visit our office via the following details.
SmartCPA
5843 Pine Ave
Chino Hills, CA 91709