Hacienda Heights Certified Public Accountant
Find the best a professional Hacienda Heights Certified Public Accountant
Hacienda Heights Certified Public Accountant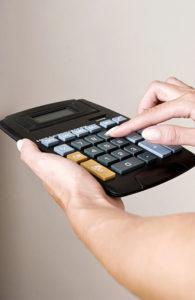 As a business owner, you are sure to have an idea of what debits and credit means, but handling your day to day accounts could be more tasking than expected. This is why you need to hire the services of a certified public accountant to help keep your books in order. Your certified public accountant would help you manage your finances and budget. He/she will also recommend methods which you can use to save money. He/she will check your tax returns and financial information, audit your accounts for errors, fraud, misinformation, overspending and so on.
You need an experienced public accountant who is not only certified but also has a solid team. If you are searching for one of such certified public accountant in Hacienda Heights, SmartCPA accounting firm is the place to look. At SmartCPA, we have for over two decades satisfactorily serviced the accounting needs of individuals and businesses in Hacienda Heights and environs. Our rock solid team comprises not only certified accountants but also attorneys and certified payroll specialists.
At SmartCPA our league of certified public accountants is dedicated to working, and this we do accurately, helping crunch your numbers to ensure your business keeps afloat and is without blemishes which the IRS can hold on to. We have over the years gathered the respect of clients in Hacienda Heights and the state of California at large for the exceptional service we render. We are delighted to work with you, please reach out to us and take advantage of our free consultation.
SmartCPA
5843 Pine Ave
Chino Hills, CA 91709