Topnotch Hacienda Heights Tax Consultant
Hacienda Heights Tax Consultant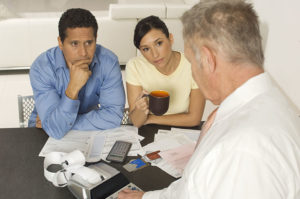 A statistic found that taxpayers in the United States spend more than 13 hours just to prepare their tax returns. This time duration will definitely increase when it is about a significantly larger organization. It becomes terrible since one cannot avoid his/her taxes and go scot-free.
As a matter of fact, Benjamin Franklin asserted that only two things were certain; death and taxes. The new regime of taxpaying has seen the tax returns being computed by the taxpayers and no longer the IRS (Internal Revenue Service). So it doesn't matter whether we love or hate the tax body, we have to be ready for them annually. Instead of getting yourself all worked up about annual computation of your tax returns, why not hire an experienced tax consultant to help?
You can hire an experienced tax consultant Hacienda Heights, CA when you finally find SmartCPA.
We are not saying there are no other tax consultants in the state. However, we are a team of some of the most experienced tax consultants in California and definitely in Hacienda Heights.
Our experience is vast as we boast of more than thirty years of being in this practice and hence we know the ropes on the regularly changing tax laws and how to strategically place our clients so that they enjoy the maximum benefits of their tax refunds. At SmartCPA, we offer personalized services suited to your business alone.
We will give you the confidence you need to face the IRS when they come knocking or in need of your business data, knowing that your taxes have been properly and correctly complied with.
You can reach us on phone or walk into our office and partake in our free consultation to our clients. Our phone number and contact address are listed below.
833-394-5758
SmartCPA.net
5843 Pine Ave
Chino Hills, CA 91709