Hacienda Heights Tax Services and Tax Planning
Find an experienced Hacienda Heights Tax Services and Tax Planning
Hacienda Heights Tax Services and Tax Planning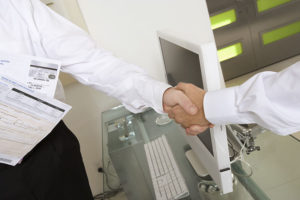 The way you go about your tax preparation would determine if you are going have a showdown with the IRS, and as you would expect, no one actually wants this. If you already have all the essential tax details for your tax preparation and don't want to have problems with the IRS, you need someone skilled to prepare your tax return.
In Hacienda Heights, CA, there are a lot of accountants you can hire to get this done for you. The problem, however, is finding a reliable and certified tax services operator from the many persons handling tax services in Hacienda Heights. If you are caught up in this dilemma, let us at SmartCPA help you out.
We totally understand the need to have your books in order before the IRS arrives and we also understand your need to employ the services of only the best tax services operator in Hacienda Heights. Our team comprises some of the top attorneys, certified payroll specialists and of course top certified public accountants that would be going through your books. We have continually offered our Hacienda Heights clients reliable tax services for over a quarter of a century using top computer software to identify all the places the IRS would scrutinize and ensure they are well spelled out.
Hiring us at SmartCPA would not only give your rest of mind but also ensure you get the best services from filling your tax return electronically so you can get quicker refunds. Our experienced tax personnel is open to dropping cost-saving advice for you on the best ways to limit your tax liability. Take advantage of our free consultation service to reach out to one of our competent staffs for advice.
Hire a Tax Planning Maestro Hacienda Heights
More business owners within Hacienda Heights and environs are becoming aware of the impact which certain professional services play in the progress of their enterprise. Having capable hands take care of aspects of their business like tax planning and related financial services is vital to the growth of any enterprise. This makes SmartCPA relevant in today's world. We provide a wide range of services aimed at helping the businesses of our client do better than we met them.
SmartCPA is a certified public accounting firm with a difference. Our workforce comprises of dynamic professionals with the right mindset to help your business flourish. Having been in the industry for several years, we know what works and the best way to achieve this. As a highly enterprising firm, we provide several services geared at helping businesses overcome the challenges they face on a regular basis. Our payroll specialists will put your workers' payment system in order without leaving anyone feeling disgruntled. If you are worried about your company's cash flow, our experts can allay your fears with the issues and proffer the most cost-effective solutions in the shortest time possible. Non-profit organizations are not left out in the mix of things as SmartCPA has the capacity to render topnotch accounting services for the proper functioning of these NGOs. Having a family business doesn't have to be troubled by succession issues, and we have the professionals to curtail the clashing of interests. Get in touch through the details below, and access the free consultation on offer right now
SmartCPA
5843 Pine Ave
Chino Hills, CA 91709