Accounting and Bookkeeping Services in Long Beach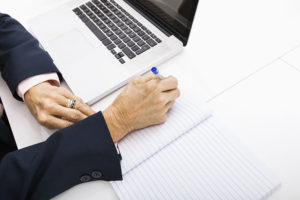 Despite holding just 463,218 inhabitants and lying just within the L.A. metropolis, Long Beach still holds its own amongst the cities in southern California and the US at large. The 'county-less' city was incorporated in 1897 and is known for being the busiest port in the United States and one of the biggest globally.
The oil-rich city of Long Beach is mostly patronized by tourists because of its prominent beaches which have become a location for the Grand Prix of Long Beach, the Long Beach Pride Festivaland Parade as well as the venue where the British retired ocean liner, RMS Mary is permanently docked – not leaving out the 5-acre long Aquarium of The Pacific.
SmartCPA has taken advantage of the decently industrialized city and aims at providing quality business accounting services to small and medium businesses in the city.
A poorly done business accounting can lead to tax issues and also make you lose grip of the ability to steer the business in the right direction. This can also cause the IRS to come after you and disrupt your business.
SmartCPA has experienced CPAs who would join you and work tirelessly as a team to ensure that your business accounting is perfectly done.
Most accounting firms do not provide enough attention to small and medium businesses because of the inability of these businesses to make humongous fees available. However, SmartCPA has decided to focus its attention on these neglected businesses, providing quality accounting and more affordable bookkeeping services.
SmartCPA professionals are versed in the laws of Long Beach city and that is why they can provide seamless accounting and bookkeeping services that are in line with the principles of the land and keep the revenue service officials at bay.
With around 30 years of experience in this field, there is no accounting issue that your business may have which cannot be handled by the SmartCPA team of certified public accountants. Do not wait a day longer. Contact SmartCPA today for quality accounting and bookkeeping services.