Long Beach Certified Public Accountant
Certified Public Accountants in Long Beach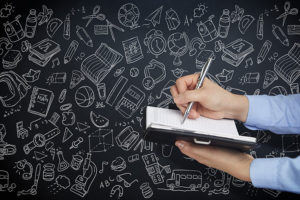 Since its incorporation in 1897, the southern California city of Long Beach has grown to become a busy city thanks to the ports located here. The port is the second-largest in the United States and globally.
The beachfronts are used to make several attractions like beach restaurants and games as well as the site for the retired RMS Queen Mary and the Aquarium of the Pacific. Besides beaches and busy ports, long beach is said to be an oil field making a deposit of one of the most expensive and useful commodities in the world.
The city of Long Beach is littered with businesses and individuals who could use some help in their financial accounting. Most times these services are outsourced to professionals since a simple mistake could complicate the account and lead to more complexities.
As a business or an individual, you can reach out to SmartCPA for certified public accountants in long beach.
Our services include account management, tax returns filing, financial statement creation, management and submission, business consultancy, payroll services, auditing, forensic accounting, estate planning, and assurance.
Our certified public accountants can work with businesses, individuals, schools, government, and non-government organizations to ensure that their financial accounting goals are well navigated and met.
All of our CPAs at SmartCPA are licensed by the state and understand what is obtainable in the city.
We have more than 30 years of experience in helping businesses and individuals to navigate their accounting and several hundreds of thousands of satisfied clients who always come to us for guidance going forward.
Our ever-available business consultation is free and our services don't attract hidden charges. You can be a part of the winning team and hire SmartCPA today for quality accounting services from qualified and licensed professionals who understand the industry.