Long Beach Certified Public Accountant
Where Can I Find A Reputable Tax and Accounting Firm in Long Beach?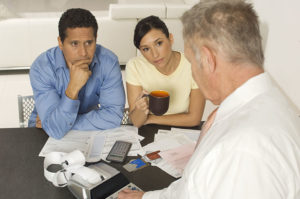 Los Angeles metropolitan city of Long Beach was incorporated in 1897. The Californian city has
a population of 463,218 from the last count in 2020 making it the 7 th largest city in the state. Long Beach is not only known for its waterfront attractions but also rich in mineral resources such as oil. The waterfront is also used as a retirement home for some long-serving ocean liners like the RMS Queen Mary.
The excessive port usage can be the culprit for the city's infamous position as the city with the most air pollution in America. The city comprises diverse neighborhoods with some named after city infrastructures, schools, parks, or thoroughfares.
There are many startups as well as jobs in Long Beach and this leads to a hike in the demand for financial management services by corporate bodies and individuals with complex financial positions.
Financial management services involve business tax and accounting. Both these subjects are exceptionally important for the progress of any business that has an annual turnover in the state.
However, finding a reputable firm that provides excellent tax and accounting services can be an uphill task. Folks have run into losses of hundreds of thousands or more simply because they didn't understand their business financial position and didn't file their tax returns on time.
Failure to understand what tax plan suits you or your business can also lead to excess loss of time and money and drag the business back.
To eliminate these avoidable hindrances, you must seek expert advice from a reputable firm. SmartCPA is the firm you are looking for.
With more than 30 years of experience and roughly 200,000 satisfied clients after, SmartCPA is still waxing strong. Our licensed attorneys and public accountants have the know-how about tax and accounting in the state and city precisely. To learn more about us, reach out to SmartCPA today!