Where to Find a Qualified Certified Public Accountant in Los Angeles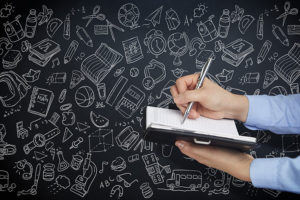 The seat of Hollywood in the United States is Los Angeles. With more than 4 million inhabitants, the Californian city is known to be the largest in the state.
Besides the Hollywood sign, Los Angeles has several landmarks that include the Walt Disney Concert Hall, Cathedral of the Lady of Angels, Olvera Street, Hollywood Bowl amongst others.
The Wilshire Grand Centre is said to be the tallest building in downtown Los Angeles which stands at a staggering 70 story. There are also 14 story buildings in the city with more than 50 floors and many with 30 floors.
In an urbanized city like Los Angeles, it is quite easy to find public accountants most of which are looking to take advantage of the highly industrial location and make quick bucks.
However, serious business owners are most concerned about where to find a qualified certified public accountant in Los Angeles. If you're one of those, then SmartCPA is here for you.
A CPA designation isn't necessarily to handle a private corporation's accounting but it is important if the professional is a member of a team of accountants.
SmartCPA has assembled some of the brightest heads in the industry who have a common goal of seeing individuals and their businesses succeed in Los Angeles.
Our certified public accountants offer services like formation and review of financial statements, tax form filing and returns, auditing, forensic accounting, bookkeeping, as well as information technology.
SmartCPA is equipped with modern techniques in handling individual or business accounting so that you have a clean ledger and everyone wins.
Our accountants also do managerial accounting to spot and eliminate anomalies such as fraudulent checks, excessive bank charges, due/unpaid checks, tracing and prevention of funds embezzlement, and many more.
Above all, SmartCPA public accountants offer free business consultation so you can make informed business decisions for better outcomes.
SmartCPA is where you can find reliable certified public accountants in Los Angeles.