Recommendable Tax and Accounting Services in Los Angeles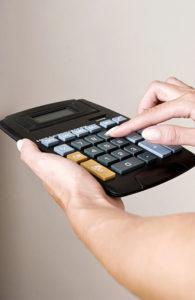 Los Angeles is the largest Californian city with around 4.5 million residents. However, the city's proximity to the Pacific Ring of Fire makes it vulnerable to earthquakes.
According to statistical data, some of these earthquakes are quite unnoticeable but the number amounts to 10,000 annually. Asides from that, Los Angeles is rich in diverse vegetation and flowers and stands at number 3 in the list of most populated cities in North America.
Los Angeles also has a large metropolis holding 3 times more population than the main city as well as home to a huge ethnic diversity and the Hollywood entertainment industry.
Owing to its sheer size and industrialized environment, the IRS doesn't joke with businesses in the city especially ones that don't file their correct taxes.
An erroneous accounting can result in the filing of incorrect taxes which can always be a loss to the business owner. However, some professionals provide tax and accounting services in the city of Los Angeles. One of the most recommendable among them is SmartCPA.
SmartCPA has business attorneys and accountants who work hand in hand to make sure your business tax and accounting are properly done, to not only motivate your workers and push the business to unprecedented heights but also to keep the IRS away from booting down your door.
At SmartCPA, our 30 years of experience means there is hardly any tax accounting issue that may arise that we haven't worked on in the past.
We have thousands of satisfied clients in the city whom we have helped with their tax planning and filing, financial statement management, payroll services, and general accounting.
Our attorneys and accountants are licensed to work in the state and have updated knowledge of the tax changes as well as state laws. So, for recommendable tax and accounting services in Los Angeles, reach out to SmartCPA today.