Montebello Accounting and Bookkeeping Services
An Experienced Montebello Accounting and Bookkeeping Services
Montebello Accounting and Bookkeeping Services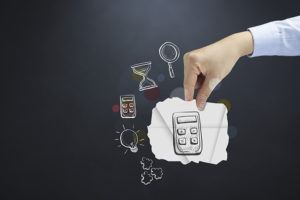 The bane of any small business is usually discrepancies in their books and a good look through the ledger can pinpoint these issues. However, most small business owners are occupied with trying to turn profitable and forget about keeping their books accurate and in order. As a small business owner or operator in Montebello, CA, you can have a reputable accounting firm or a certified accounting professional from one have a look through your books to ensure there are no issues. If you are interested in doing this, an accounting firm you should consider is SmartCPA certified accounting firm.
SmartCPA has garnered a reputation as a leading accounting service provider in Montebello and the state of California in general. Since inception over two decades ago, we have strived to deliver the entire specific client accounting requests from maintaining books, to financial planning and bank reconciliation. We take all the non-fun accounting challenges our clients have and efficiently help them tackle them. Our company has a rich team to help us achieve client requests, with a combination of certified public accountants, certified payroll specialists, and attorneys, you can be sure you're all round covered. If you require advice or help with financial analysis or just need an attorney to stand up for you in the tax court, SmartCPA experts are there for you. Get in touch with us today for all your accounting needs in Montebello, CA.
Hire A Dependable Bookkeeping Services Expert Montebello, CA
As a business grows, there's the need to become more organized.  Sorting and organization of records of transactions (for references and future predictions of trends) become the order of the day. The organization or tracking of these transactions can also help the business to keep running without input and also show the owner(s) how good their efforts are paying off (or not). You can also keep track of your debtors and creditors and hence be able to make important decisions about the company. Our advice is that you outsource any bookkeeping needs of your business to an expert to avoid headaches in the long run.
But where can you find a bookkeeping services expert who is dependable and reliable?
In Montebello, CA, you can hire a dependable bookkeeping services expert when you reach out to us at SmartCPA.
Yes. We are a stellar bookkeeping firm with loads of experience in the bookkeeping practice. We have all it takes to push your business from the ordinary to the realm of success.
We can help you maximize your tax gains and ensure that you are only legible to pay the least tax amount. We also ensure that the IRS is not on your heels.
What is more? We keep your data safe from loss and for easy acquisition when needed.
Our service comes with a free consultation and we only require payment at the end of the job so getting access to topnotch bookkeeping services shouldn't be a problem at all.
If you want to hire a dependable bookkeeping services expert Montebello, CA, then these details should be all you need.
Our expert accountants are available to offer you complimentary FREE consultation today. Contact us below.
SmartCPA
5843 Pine Ave
Chino Hills, CA 91709