Montebello Tax Services and Tax Planning
Get an Experienced Montebello Tax Services and Tax Planning
Montebello Tax Services and Tax Planning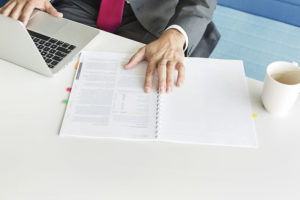 Small businesses are the most involved in tax-related problems. Most times these problems stem from the neglect of the managers of these small business owners to keep an updated book. Some others use online tax software to prepare their taxes but due to the missing of critical information, their tax return is negatively affected.
This is why rather than choosing 'one-size-fits-all' tax software for your tax preparation to get the best savings, investing in the competent hands of tax services personnel in Montebello is the way to go. You need trustworthy and reliable tax services personnel to understand your business and figure out how best he/she can save you money on your taxes.
For an experienced and capable tax person, reach out to SmartCPA in Montebello, CA. Our trustworthy and reliable staff members are ready to work with you and show you how to go about ethically adjusting your payroll withholding to get the most money back every week. Our tax services professionals have Preparer Tax ID Number (PTID) which is issued by the IRS.
With over 25 years of actively being involved in handling tax services in Montebello, CA, our expert team has become proficient and understand all the ethical ways to prepare your taxes for the IRS. Even if you don't have your bookkeeping in order, we are available to prepare a full Schedule C, and bookkeeping for the year. You want your books to be in order for the next year and we want that too, so we are also going to be setting up an easy system so your books will be ready for the IRS next year.
Engage the Services of a Tax Planning Guru Montebello
Running a business is not for the fainthearted. Business owners can confirm it's like sailing a ship on turbulent water. While it's not impossible to successfully navigate your way around trying times, you need to have the right people and tools to increase your chances of success. Tax payment is one area which tends to take the smile of the faces of business owners and for good reason – having to pay the government from revenue earned through your effort isn't exactly appealing to the ears. But it's the law. However, you can mitigate the effect of such expenditure on your business through adequate tax planning. If you plan your tax payment properly, you will reduce exactly how much you pay while keeping your business from the prying eyes of the IRS. To do this, you need to hire a firm with capable hands and the right attitude. SmartCPA is closest you can get to the ideal.
We have highly trained professionals with the necessary certifications who have garnered experience working with small and midsized businesses and achieved great things along the way. For us at SmartCPA, our greatest desire is to see our client succeed regardless of the challenges they have to face. We put in the work to make this possible by rendering excellent services to that effect. In addition to tax planning, SmartCPA offers other services including strategic planning, cash flow management and accounting services which can upgrade the status of business significantly. If you are looking for a certified public accounting firm with your interest at heart, SmartCPA is where you should be. Make the most of our free consultation session by reaching out to us today via our contact details below:
Contact SmartCPA today to learn all about our services in Montebello.
SmartCPA
5843 Pine Ave
Chino Hills, CA 91709