Moreno Valley Accounting and Bookkeeping Services
Get a proficient Moreno Valley Accounting and Bookkeeping Services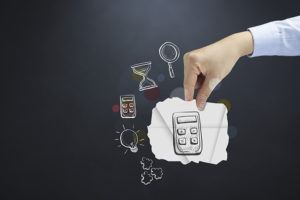 The tasks performed by a seasoned accounting professional can help build a solid foundation for your small business, especially if you plan to expand. A small business owner can leave the accounting and bookkeeping area of his business to a certified accountant and focus on trying to scale up or turn his business profitable. In Moreno Valley, CA the accounting services are highly competitive, however, SmartCPA accounting firm stands out a leading provider of accounting services in the area. If you are you thinking of having an expert audit your books, or help you make your financial plans, then SmartCPA is where you should be at.
We have been in existence for over 5 years and in this time helped thousands of small businesses make the best of their accounting. We have tailored services and the best part is clients can still customize according to preference. With seasoned accounting experts at your fingertips to audit your books, map out financial projections and handle budgeting, you are assured of 100% satisfaction. Our experts have over 60 years experience combined and are some of the revered in accounting and legal services in Moreno Valley. If your goal is to reduce your spend and figure out where your books don't tally, then you should consider hiring expert accounting services in Moreno Valley. Our personable and professional accountants would work diligently to ensure that all your expectations are met. To work with us and have your accounting needs properly sorted out, contact us today. Free consultation for prospective clients who get in touch with us today!
Hire a Topnotch Bookkeeping Services Expert Moreno Valley, CA
The recording of daily financial transactions of your business is what is called bookkeeping. It is quite important but very time consuming and complicated. It is stressful. You can't spend the time you would have on recording every bit of transactions daily when other parts of your business need to be answered to. However, if you are not an expert, you cannot successfully punch on calculators to help you organize your day to day finance without getting lost in some errors.
Your company's bookkeeping is also of use to external bodies like the IRS or investors, so it is expedient that you do it thoroughly and properly. That's why it is important to leave such complicated jobs to an expert.
There are a number of experts in Moreno Valley, CA but a topnotch service is hired at SmartCPA.
We are a team of experts who have dedicated our careers to helping businesspersons push their business to the peak and achieve their dreams.
We use only the latest technology in tracing and recording your financial transactions while offering you real-time business help and solutions at no hidden charges. We pay strict attention to the laws governing businesses in your city and we work accordingly.
It is easy to reach us by just calling our phone numbers or coming to our office. We will offer you a free case evaluation so you do not worry about the inability to provide upfront charges. However, we only get paid at the end of each job.
You can only stand a chance of giving your business that professional touch it needs when you hire a topnotch bookkeeping services expert Moreno Valley, CA.
SmartCPA
5843 Pine Ave
Chino Hills, CA 91709
833-394-5758