Moreno Valley Certified Public Accountant
Find the best a competent Moreno Valley Certified Public Accountant
Moreno Valley Certified Public Accountant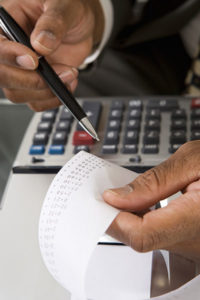 Running your business venture smoothly, especially with plans to scale up or maximize profit would mean you have to know where you need to work on to cut down costs, and of course, how to do your numbers. But the problem is, even if you do know your numbers, do you have the keen eyes of a certified public accountant to be able to audit for errors and misinformation? If your answer is negative, then you should consider having one of these skilled professionals in your corner.
Your professional certified public accountant in Moreno Valley, CA would not only use his expertise to check your numbers and find you the best ways to save money, and even grow your business, he/she will also handle your tax returns, create your budget and most importantly give your sound business advice regularly.
Where do you find a reliable, certified professional in Moreno Valley? SmartCPA accounting firm is your destination. We are an established accounting firm with over 20 years of active participation in helping clients in Moreno Valley and California, in general, reach their financial goals. Our team comprises of trustworthy, dedicated and hardworking certified accountants, who are some of the most revered in the state.
At SmartCPA, we work with you to reach your financial goals, this is why over the years, our brand has gained a reputation as one of the most trustworthy and dedicated accounting firms in the state. From running your books, taxes, auditing to offering sound advice that would potentially improve your revenue stream, our certified public accountants in Moreno Valley are always at your service. Give us a call today for your free consultation and we could further discuss your long-term business goals and plans.
SmartCPA
5843 Pine Ave
Chino Hills, CA 91709
833-394-5758