Find the top rated Moreno Valley Tax Consultant
Moreno Valley Tax Consultant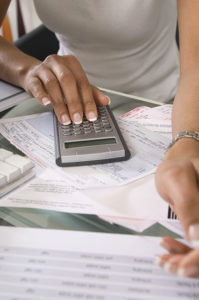 There are a handful of reasons why you should hire a tax consultant. If you pay taxes, you must have seen how difficult it is to keep up with the constantly changing tax laws and needs.
If you do not organize and file your tax correctly, you stand a chance of having to cope with too many headaches from tax regulatory bodies. If you do not get professional guidance for your tax, you might end up paying higher returns, wasting lots of time and money trying to fix errors. Since you are not a tax expert, you may not be aware of the changes that may have taken place hence. So what should you do? You should hire a professional to help you keep an eye on your tax-related issues.
In Moreno Valley, CA, you can hire such professionals at SmartCPA.
SmartCPA is a firm that has some of the best tax consultants in California. We are not just any firm, but a superior consulting agency with more than three decades of experience in this practice.
We have done well to master the ever-changing tax laws of the city of Moreno Valley and we know exactly what it is your business needs; whether a small or large business, to have a limited liability.
We offer you personalized services and some very useful advice that will keep you enjoying the full benefits of your tax refunds as long as you are in business. We also offer a no-cost consultation and are always available to answer to your needs.
To hire a proficient tax consultant Moreno Valley, CA, use the following contact details.
SmartCPA
5843 Pine Ave
Chino Hills, CA 91709
833-394-5758