Moreno Valley Tax Services and Tax Planning
Top rated a competent Moreno Valley Tax Services and Tax Planning
Moreno Valley Tax Services and Tax Planning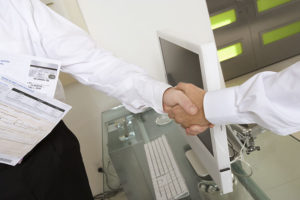 Many business owners make the mistake of going on about their businesses without enlisting the help of a Tax Services Provider. A Tax Services Provider serves to optimize the financial accounts of your business by providing stellar tax planning, tax compliance and tax strategies to the life of your business. What this means is that with the sharp mind and adeptness of a professional, you will save money. Your business will be better off in the good books of auditing agencies, and the best way to get there is by the help of an experienced Tax Services Provider.
After agreeing that you need one, the very next important decision you have to make is to choose whom you will entrust the task to. This is where we come in.
SmartCPA is a group of highly competent and experienced financial experts. Our Tax Services Providers are veterans as they have been in the scene for over two decades, delivering premium service to thousands of businesses in Moreno Valley. Also, our professionals are unique in their approach, because they offer services that are personalized to fit the goal of your business specifically. We do not take the easy road in addressing your financial concerns; rather we take out time to studiously devise tactical tax strategies that will benefit you.
We consider every case and client our top priority, this is why we can assure you that you will only receive the best service from us, no more, no less!
Hire a Tax Planning Expert Moreno Valley
Lots of businesses are lackadaisical about a tax plan. The outcome of such an attitude is several unsuccessful run-ins with the IRS. Within Moreno Valley, CA, more enterprises are beginning to understand the importance of a tax plan, and SmartCPA has helped their cause through the provision of tax planning professionals to handle their situation. As a certified public accounting firm, we have the expertise to proffer business solutions for your enterprise and within the shortest possible time.
Our employees have garnered the required experience to give you the best service. We don't just make recommendations, we act on them. SmartCPA utilizes a one-on-one approach in its dealings with clients. Each client's case is given the utmost attention which it deserves, and this endears us to our clients.
SmartCPA isn't just limited to tax planning. We have payroll experts, business strategists and seasoned accountants who are willing to assist you in taking your enterprise to the next level. If you run a family business, your succession plans can be perfected with our in-house specialists. Also, the cash flow framework of your enterprise can be given a boost with the input of experts in that area. It's a known fact that SmartCPA is a jack of many services and a master of all. We always deliver excellent services without excuses. Previous clients have always come back to us since they are certain of a top-notch service every time. Take advantage of our free consultation session by getting in touch with us through the details provided below.
Call in or visit today to have our professionals review your business and financial standings.
SmartCPA
5843 Pine Ave
Chino Hills, CA 91709
833-394-5758