Murrieta Certified Public Accountant
Get a competent Murrieta Certified Public Accountant
Murrieta Certified Public Accountant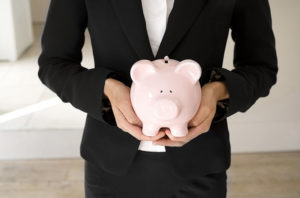 Overseeing your budget and handling your financial management looks like an easy thing at first, but as your business grows, the numbers increase and you find that it gets a lot more complicated than planned. You can allocate this job of crunching numbers to a certified public accountant in Murrieta, CA who will not just manage your finances but also act as an advisory body.
Your certified public accountant would also handle a lot of other complex accounting and business sides which your small business needs to stay afloat. Things like seeking out and recommending methods you can use to save money, financial planning, auditing, and bookkeeping. All you have to do is hire the right man for the job, and this is where SmartCPA comes in.
With our "Big Client Service" at SmartCPA, we handle all the accounting and business related needs of individuals and small businesses. Our staffs are efficient, reliable and trustworthy with a friendly disposition. In over 20 years of active service and over 50 years of combined experience, SmartCPA is the firm with the right team for crunching your numbers.
At SmartCPA, our certified accounting experts relate with you humanely and build meaningful business relationships. This way, you get the best advice for long-term success. It's our signature style and it's one of the many reasons why we have clients who've trusted us for 20 years with their tax, accounting and consulting needs.
When you hire us as your Certified Public Accountant, you will also enjoy the services and consultation of an attorney. End the wait, and take advantage of our FREE Consultation today. Contact us with the details below
SmartCPA
5843 Pine Ave
Chino Hills, CA 91709
833-394-5758