Get a qualified Murrieta Tax Consultant
Murrieta Tax Consultant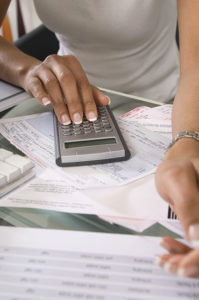 Taxes are inevitable. As long as you are under an employment or own a small or large business, you are bound to pay your tax, and correctly too. If your tax is a simpler one, like on your employment income that could be a more straightforward job. Although most people hire tax consultants to ease their workload, the charges involved with such a simple tax may not be justifiable. However, if you own a business (small or large) or properties, then you might want to let an expert do the tax matters for you. Tax planning and compliance is a difficult job. Preparing the tax for annual filing could prove to be a much harder task. What you and your company needs is professional assistance from tax consultants.
When you hire a qualified tax consultant, you save yourself time and money. One more thing, if your tax return is wrongly done, the tax authorities will not come for anyone else but you. It is why it is paramount that you hire a qualified tax consultant today.
To hire a qualified tax consultant Murrieta, CA, seek SmartCPA.
We are not just good at making boasts, we deliver all the time. We are a renowned consultancy agency with some of the most accomplished tax consultants in California. Our experience is vast and deep as we have spent more than three decades helping business owners of every size to compute and organize their annual tax returns thereby reducing their tax liabilities.
We offer our clients a no-cost consultation and total dedication to their needs. We also make it possible to be reached at any time with our flexible appointment hours. The advice (tax) we share with you will be useful to you all year round and we keep you updated if there has been any change in the tax laws of your city.
Our address and phone number are written below.
SmartCPA
5843 Pine Ave
Chino Hills, CA 91709
833-394-5758